Observability News for April 24th, 2023
A weekly post with all the latest Observability news. #observability #softcorpremium #news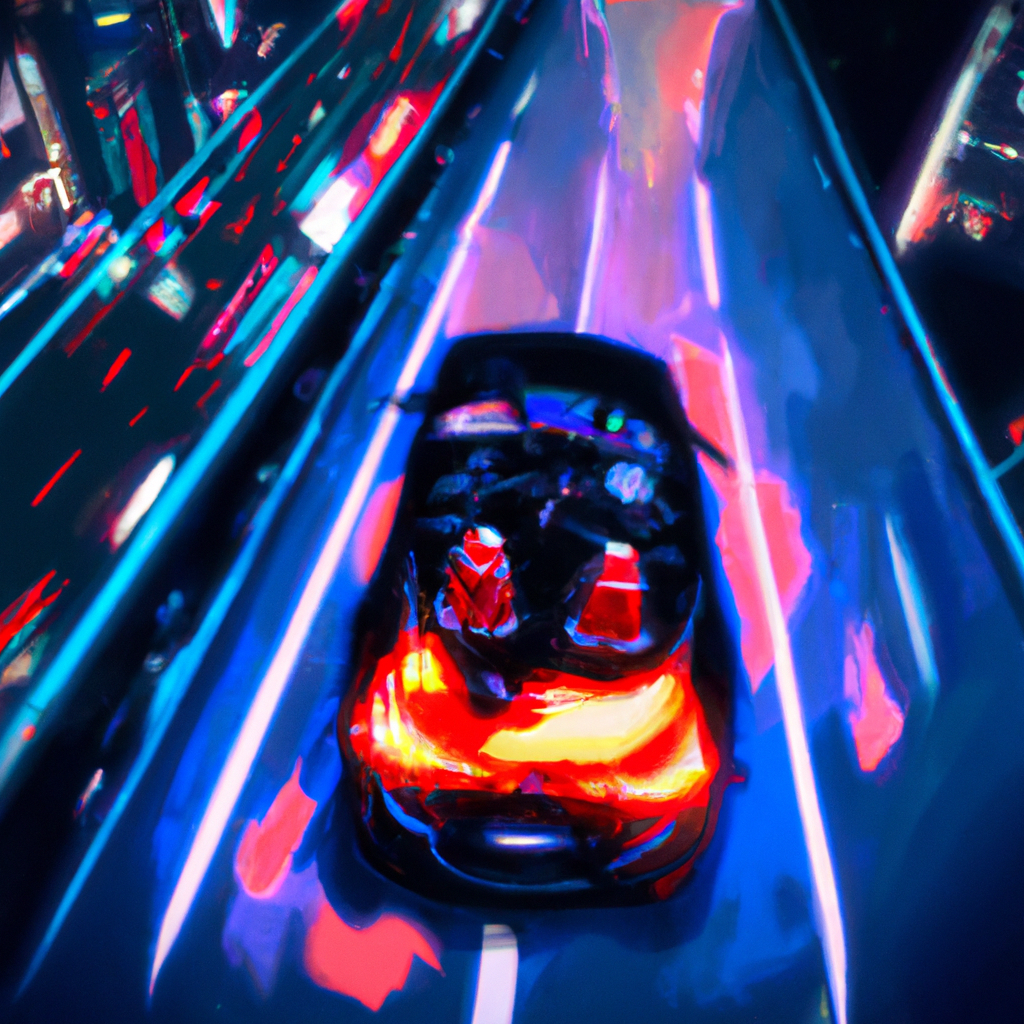 💡
Attention readers! We want to let you know that the summaries in this newsletter are generated using cutting-edge generative AI technology. However, we understand the importance of accuracy and quality content, so our team of expert editors manually reviews each summary before it's published. If you feel the quality of a particular summary does not meet your expectations, please leave a comment in the Member Discussion section below. We will rectify it as soon as humanly possible!
End-to-end observability provides deep insights into user behavior for British Columbia Lottery Corporation
BCLC uses end-to-end observability to gain visibility into user behavior and provide exceptional gambling entertainment experiences. #BCLC #observability #softcorpremium
Making home Internet faster has little to do with "speed"
The article discusses how improving the home internet experience involves more than just increasing speed. It highlights the importance of addressing latency, jitter, and other factors that affect user experience. #internetexperience #latency #userexperience #softcorpremium
Data privacy by design: How an observability platform protects data security
The blog post discusses the importance of data privacy by design in strengthening data security, and provides insights on creating an ecosystem that facilitates data security and privacy. #data #privacy #security #softcorpremium
17 Super Valuable Automated Data Lineage Use Cases With Examples
This article highlights 17 automated data lineage use cases with examples that are highly valuable in the tech industry. #data lineage #tech industry #softcorpremium
Digital experience is a strong predictor of citizens' trust levels in state and local agencies
State CIOs face challenges in building trust with constituents, including digitizing citizen experience, reimagining government workforce, and legacy modernization. These priorities are among the top five released by NASCIO in the State CIO Top 10 Priorities for 2023, as digital experience is a strong predictor of citizens' trust levels in state and local agencies. #StateCIOs #digitizingcitizenexperience #governmentworkforce #softcorpremium
Flexible OpenTelemetry data generation for effective testing (Part 1)
OpenTelemetry is a telemetry system for monitoring modern, distributed architectures and traditional on-prem applications. AppDynamics provides support for OpenTelemetry-based application and infrastructure monitoring across all offerings. #OpenTelemetry #AppDynamics #softcorpremium
Azure Monitor: Use Dynamic Thresholds in Log Alerts
The blog post explains how to use dynamic threshold in log alerts using Kusto Query Language (KQL) and metadata from VM Insights. #KQL #VMInsights #softcorpremium
Conducting log analysis with an observability platform and full data context
The Dynatrace Grail data lakehouse allows IT teams to conduct log analysis with full data context, breaking down silos among ITOps, DevSecOps and site reliability. #Dynatrace #Grail #datalakehouse #softcorpremium
Introducing Cloud Native Explorers: Amsterdam! 
Cloud Native Explorers is a new blog series where community members in a specific city share their recommendations. For KubeCon + CloudNativeCon Europe, Marc Jacobs and Lian Li share Amsterdam recommendations including brown cafes and places to have drinks. #CloudNativeExplorers #KubeCon #softcorpremium
Azure Monitor: Logs Ingestion API Tips & Tricks
The post discusses the author's experience in configuring Logs ingestion using the new API in Azure Monitor in a data collection rule created using ARM templates. The author shares tips and tricks they learned while creating custom table fields, streamDeclarations section, transformation query, and outputStream in the data collection rule. #AzureMonitor #ARMTemplates #softcorpremium
Flexible OpenTelemetry data generation for effective testing (Part 2)
This post is the second part of a two-blog series that discusses OpenTelemetry, a telemetry system for monitoring modern, distributed architectures in the cloud and on-prem applications. AppDynamics supports OTel-based application and infrastructure. #OpenTelemetry #OTel #AppDynamics #softcorpremium
Tailored access management, Part 2: Onboard users to Grail and AppEngine
Part 2 of the blog post series introduces onboarding users to Dynatrace capabilities such as Grail and AppEngine. #Dynatrace #Grail #AppEngine #softcorpremium
State and local agencies speed incident response, reduce costs, and focus on innovation
State and local agencies aim to reduce costs and focus on innovation by speeding incident response, as critical application outages negatively affect citizen experience and are costly on many fronts. #innovation #incidentresponse #softcorpremium
Enabling AppServiceAppLogs & AppServiceHTTPLogs diagnostic settings in app services
Azure provides built-in diagnostics to assist with debugging an App Service app, and this blog post guides users step-by-step to enable AppServiceHTTPLogs and AppServiceAppLogs and view them in Log Analytics. #Azure #AppService #softcorpremium
Amazon RDS events now include tags for filtering and routing
Amazon RDS events now include tags in message body for payload-based parsing with rule matching. #Amazon #RDS #tags #softcorpremium
Collecting Databricks Clusters Metrics | Medium
This post discusses the importance of collecting host metrics like CPU and RAM usage to understand cluster utilization, and proposes a solution to collect cluster metrics centrally using a bash init script for further observability. #Databricks #observability #softcorpremium
The Case for Function-Level Metrics - Blog
Autometrics Beta is an open source observability framework that utilizes function-level metrics to effectively monitor the health and performance of specific functions in source code, addressing five key challenges for setting up and using metrics today. #observability #autometrics #functionlevelmetrics #softcorpremium
SourceWarp: Make data-driven, agile DevSecOps decisions
GitLab developed the SourceWarp tool for data-driven decision making in DevSecOps by creating a record-and-replay framework for source code management systems, allowing them to prototype, test, and benchmark ideas quickly on large code bases before deployment. #DevSecOps #SourceWarp #softcorpremium
3 Observability Best Practices for Cloud Native App Security - The New Stack
The article shares 3 best practices for cloud native app security observability. #CloudNative #Observability #Kubernetes #softcorpremium