Cloud Security & Compliance News for April 24th, 2023
A Weekly post with news from the Security & Compliance community. #cloudsecurity #compliance #news #softcorpremium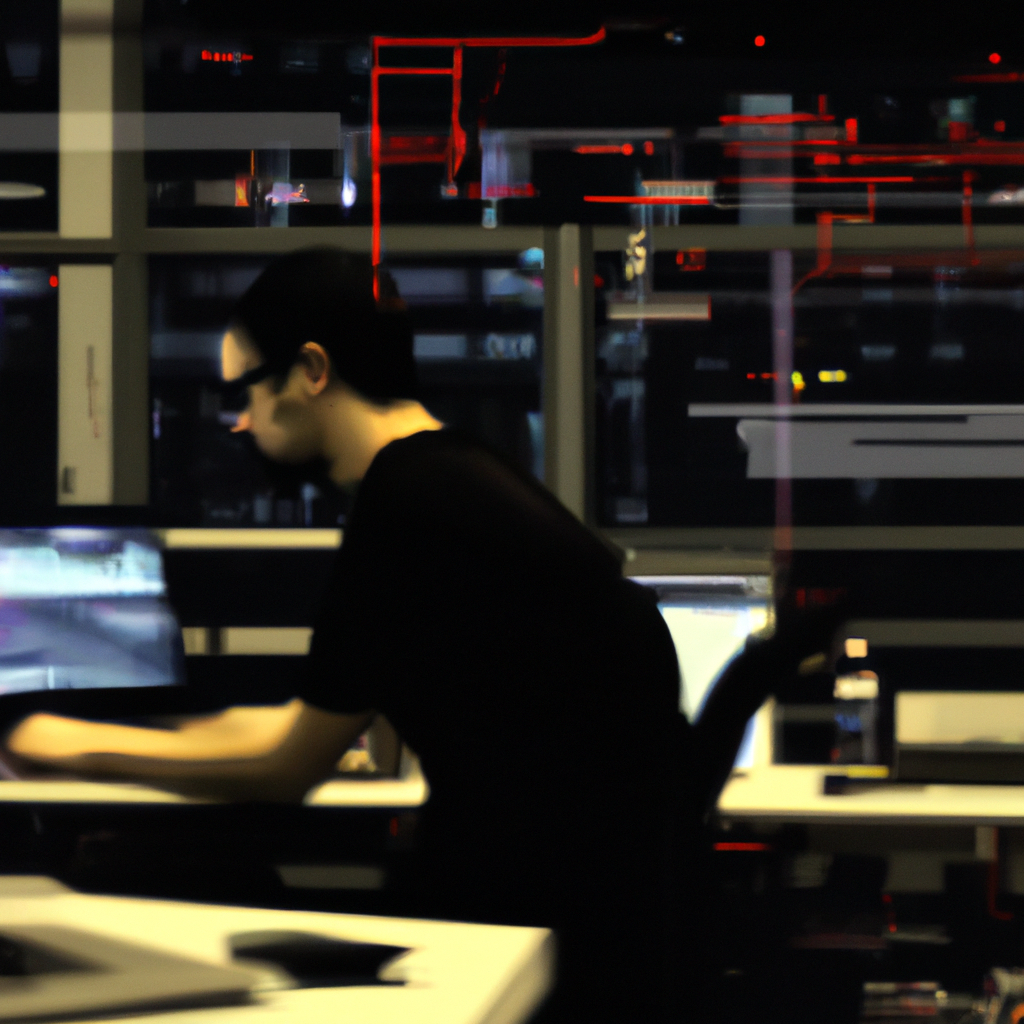 💡
Attention readers! We want to let you know that the summaries in this newsletter are generated using cutting-edge generative AI technology. However, we understand the importance of accuracy and quality content, so our team of expert editors manually reviews each summary before it's published. If you feel the quality of a particular summary does not meet your expectations, please leave a comment in the Member Discussion section below. We will rectify it as soon as humanly possible!
Software-Dependency Data Delivers Security to Developers
A new software-dependency data tool is helping developers improve security. #software #security #softcorpremium
ZeroFox Acquires LookingGlass
ZeroFox has acquired LookingGlass #ZeroFox #LookingGlass #softcorpremium
Why I joined Cloudflare as Chief Security Officer
Cloudflare has hired a new Chief Security Officer #Cloudflare #ChiefSecurityOfficer #softcorpremium
Global intelligence assessments: you are the target
Intelligence services from various countries share their perspective on the future of cybersecurity in a global threat assessment, with a focus on great power competition. #cybersecurity #globalthreatassessment #greatpowercompetition #softcorpremium
SpinOne adds new capabilities to secure SaaS applications and data
Spin.ai has launched two new modules and updated existing capabilities for its SaaS security platform SpinOne, with a focus on protecting SaaS applications and minimizing downtime for organizations. #Spin #SaaS #security #softcorpremium
New Kubernetes security audit complete and open sourced
CNCF has shared the results of a security audit conducted by NCC Group on the Kubernetes 1.24 release, identifying vulnerabilities and providing recommendations to improve its security posture. #CNCF #Kubernetes #softcorpremium
Xage's new IAM offering provides multilayer authentication for ICS/OT
Xage Security has added a multilayer identity and access management (IAM) solution to its decentralized access control platform Xage Fabric to secure assets in different layers of operational technology (OT) and industrial control systems (ICS) environments. #Xage #IAM #OT #softcorpremium
Discovering internet-facing devices using Microsoft Defender for Endpoint
Microsoft Defender for Endpoint is expanding its device discovery capabilities through network telemetry and RiskIQ integration, allowing security teams to automatically map and flag internet-facing devices onboarded in the Microsoft 365 Defender portal. This new capability provides deeper insights into device exploitability, allowing security teams to better prioritize alerts, recommendations, and incidents. #MicrosoftDefenderforEndpoint #Microsoft365Defender #softcorpremium
How CISOs Can Craft Better Narratives for the Board
#CISOs #board #softcorpremium
Securing PyPI for the Future
Amazon Web Services is now the Python Package Index (PyPI) Security Sponsor at the Python Software Foundation, providing funding to hire a full-time Safety and Security Engineer dedicated to improving the security posture of PyPI as part of their broader initiative to support open source software supply chain security. #PyPI #PythonSoftwareFoundation #openSource #softcorpremium
Utilizing Azure Key vault with Private link in DevOps
Azure Key Vault can be integrated with Private Endpoint powered by Azure Private Link to provide secure storage and access to secrets. This document provides detailed steps for the integration process. #Azure #PrivateLink #softcorpremium
Container security fundamentals part 3: Capabilities
The article discusses Linux capabilities, which are privileges that can be individually granted to processes or files and split up the root privilege into 41 privileges. Capabilities are used outside of containerization by standard Linux daemons and utilities. #Linux #capabilities #softcorpremium
Spira Takes Aim at Identity Security Posture Management
The post discusses Spira, a new tool designed to improve identity security posture management. #Spira #identitysecurity #securityposturemanagement #softcorpremium
Gartner: Human-Centric Design Is Top Cybersecurity Trend for 2023
Gartner predicts that human-centric design will be the top cybersecurity trend for 2023. #cybersecurity #trend #softcorpremium
Lazarus Group's 'DeathNote' Cluster Pivots to Defense Sector
The Lazarus Group's 'DeathNote' Cluster has shifted its focus to the defense sector. #DefenseSector #DeathNoteCluster #softcorpremium
Entra Identity Governance with Entra Verified ID – Higher Fidelity Access Rights + Faster Onboarding
Entra Identity Governance Entitlement Management has integrated with Microsoft Entra Verified ID to simplify the onboarding process for new users by verifying identity information and credentials. This integration allows for independently verified credentials before approving access to confidential resources. #Entra #IdentityGovernance #softcorpremium
Daon's TrustX to offer SaaS-based, no-code identity journeys
Daon has launched a SaaS-based identity proofing and authentication platform TrustX, which uses AI and ML tools to support identity journeys and regulatory compliance. #TrustX #AI #ML #softcorpremium
Why De-privileging?
The post is the first in a series by Microsoft Security Services for Incident Response explaining their recommended protections. This post focuses on the importance of identity hygiene as a protection mechanism to prevent cyber-attacks and outlines steps for cleaning up identities. #identityhygiene #protectionmechanism #softcorpremium
As Consumer Privacy Evolves, Here's How You Can Stay Ahead of Regulations
As privacy regulations continue to evolve, it's important to stay informed and proactive in protecting consumer data. #privacy #consumerdata #softcorpremium
Public Preview: Authenticator Lite (in Outlook)
Microsoft has announced the public preview of Authenticator Lite, an embedded experience within Outlook that offers a subset of the Authenticator's capabilities for strong, easy-to-use authentication. #Microsoft #AuthenticatorLite #softcorpremium
Meet Kali Purple: The Defensive Security Linux Distribution
The Kali Linux team announced a new version of their security-focused Linux distribution named Kali Linux Purple, aimed at defensive security. #KaliLinux #Purple #softcorpremium
BrandPost: Security Maturity Has a Communication Issue
The article discusses the complexities of increasing cybersecurity maturity in organizations. #cybersecurity #maturity #softcorpremium
Shadow IT, SaaS Pose Security Liability for Enterprises
Enterprises face security liability due to Shadow IT and SaaS usage. #ShadowIT #SaaS #softcorpremium
Cloudflare One named in Gartner® Magic Quadrant™ for Security Service Edge
Cloudflare One has been recognized by Gartner® in the Magic Quadrant™ for Security Service Edge. #CloudflareOne #Gartner #SecurityServiceEdge #softcorpremium
China Plans to Establish Regulations for Generative AI
China is planning to establish regulations for generative AI, which refers to artificial intelligence systems that can create content such as images, videos, and text. The new regulations aim to manage the ethical and legal aspects of generative AI development and use. #generativeAI #AIdevelopment #softcorpremium