Cloud News for March 13th, 2023
A weekly post with all the latest Cloud news from Azure, Amazon Web Services and Google Cloud Platform. #cloud #news #softcorpremium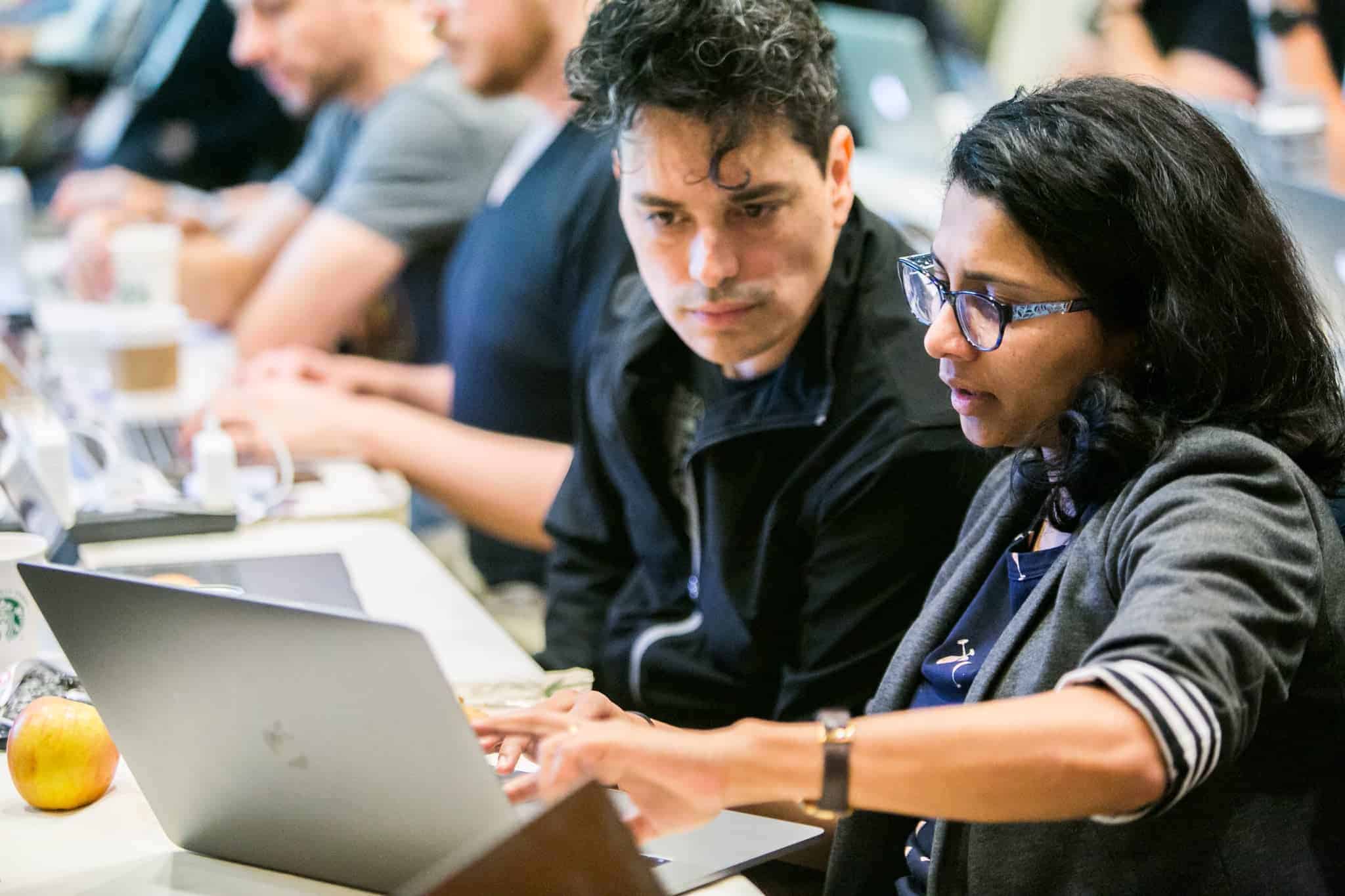 Exploring insights at the intersection of provisioning and cloud native maturity
The text discusses the importance of provisioning tools in the beginning of every cloud native journey. It highlights the need for technology leaders to navigate the CNCF Landscapes provisioning layer, which includes subcategories such as automation and configuration, container registries, and security.
#cloudnativejourney #CNCFprovisioning #technologyleaders
💡
Attention readers! We want to let you know that the summaries in this newsletter are generated using cutting-edge generative AI technology. However, we understand the importance of accuracy and quality content, so our team of expert editors manually reviews each summary before it's published. If you feel the quality of a particular summary does not meet your expectations, please leave a comment in the Member Discussion section below. We will rectify it as soon as humanly possible!
Amazon Virtual Private Cloud (VPC) Prefix Lists now available in two additional regions
Amazon Virtual Private Cloud (VPC) customers can create their own Prefix Lists in two additional AWS Regions: Europe (Zurich) and Middle East (UAE) Region. A prefix list allows you to group multiple CIDR blocks into a single object, and use it as a reference to simplify network configuration.
#Amazon #VirtualPrivateCloud #VPC
A developer's guide to understanding carbon
Developers should be aware of the carbon footprint their IT applications and workloads create, as running any kind of compute workload requires energy which often comes from carbon emitting fossil fuels. It is possible to measure and reduce the carbon footprint on Google Cloud, and developers can learn how to do this in this post.
#GreenIT #GoogelCloud #CarbonFootprint
5 Reasons Why Students Should Learn Azure Cosmos DB for a Competitive Edge in the Tech Industry
Azure Cosmos DB is a rapidly growing technology with high demand in the industry, and is designed to be highly scalable, supporting multiple data models and cloud computing. Understanding Azure Cosmos DB can provide students with valuable skills needed to succeed in the technology industry.
#AzureCosmosDB #CloudComputing #TechnologyIndustry
How to Create a Domain Named GCS Bucket and Ver
The post explains how to create a GCS bucket with a domain name and set the website hosting on it in Google Cloud. This is achieved by verifying domain ownership using the Google Search Console and satisfying certain prerequisites, such as being a valid DNS name and authorized to use the domain name.
#GoogleCloud #GCSBucket
Block storage options with Azure Disk Storage and Elastic SAN
Azure Disk Storage and Azure Elastic SAN provide block storage options at scale with industry leading SLAs, while decoupling disk storage capacity from performance requirements. Additionally, the new fully-managed Elastic SAN service in Azure offers a first-time alternative to running on-premises SANs.
#Azure #DiskStorage #ElasticSAN
Disaster Recovery When Using Crossplane for Infrastructure Provisioning on AWS
AWS customers are increasingly adopting open source tools such as Argo CD and Flux CD for rollout and Crossplane or Amazon Controllers for Kubernetes (ACK) for creating infrastructure resources. This blog explores disaster recovery considerations when using these tools to provision infrastructure on AWS.
#AWS #ArgoCD #FluxCD #Kubernetes #DisasterRecovery #Infrastructure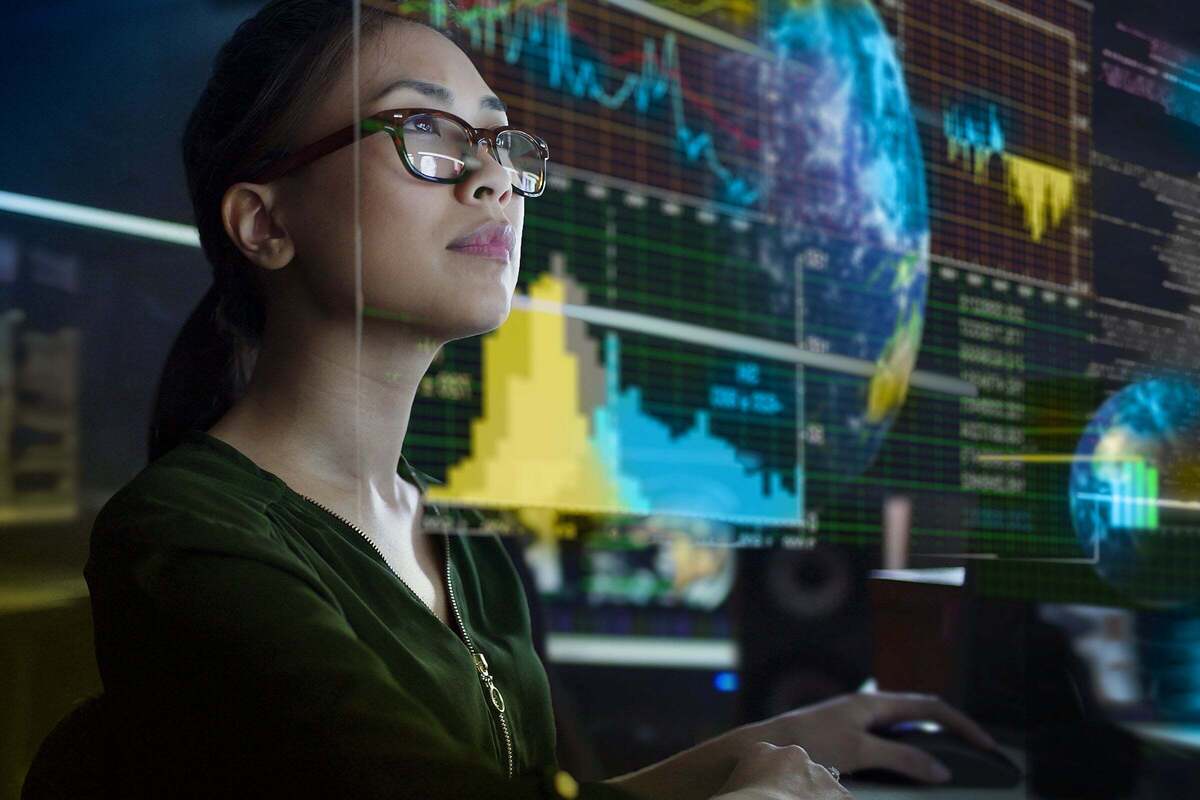 Dremio adds new Apache Iceberg features to its data lakehouse
Dremio has announced the addition of new features to its data lakehouse, including the ability to copy data into Apache Iceberg tables and roll back changes made to these tables. The company also stated that customers can use the 'copy into SQL command' to copy data from various sources into Apache Iceberg tables.
#DataLakehouse #ApacheIceberg #CopyIntoSQL
Simplify and Secure Terraform Workflows on AWS with Dynamic Provider Credentials
The HashiCorp Terraform AWS provider has surpassed one billion downloads and now offers a dynamic provider credentials feature for generating short-lived credentials using OIDC for all Terraform Cloud tiers, eliminating heavy lifting for practitioners and teams.
#HashiCorp #Terraform
Amazon SageMaker Data Wrangler now supports Amazon EMR Hive as a big query engine
Amazon SageMaker Data Wrangler helps reduce data preparation time for machine learning from weeks to minutes by allowing access to a variety of popular sources. Amazon EMR Hive can now be used as a big data query engine to bring in large datasets for ML.
#Amazon #SageMaker #EMR
On-prem vs. cloud deployment models: Which option is best?
There is a tendency to assume that newer technologies are always better, but this may not be the case when it comes to cloud environments. Cloud computing has become an increasingly popular option for modernizing IT infrastructures, but on-premises infrastructures still have their advantages.
#CloudComputing #OnPremises #ModernizingIT
Google Cloud Workflows — Serverless Orchestration Engine
Google Cloud Workflows is a powerful tool for automating and managing complex business processes. It supports error handling, retries, redundancy and fault-tolerance, making it a flexible and scalable solution for automating and orchestrating business processes across multiple platforms.
#GoogleCloud #Workflows
PH businesses to increase cloud investment in 2023 — Alibaba Cloud
Pilipino businesses plan to increase their investment in cloud computing by 2023, according to a report by Alibaba Cloud.
#cloudcomputing #investment
Amazon Aurora extends the cross-region disaster recovery capabilities to additional AWS regions
Amazon Aurora has expanded its disaster recovery capabilities by allowing global database and cross-region snapshot copying in nine additional AWS Regions around the world. This includes regions in Africa, Asia Pacific, Europe, and the Middle East.
#AmazonAurora #DisasterRecovery #AWSRegions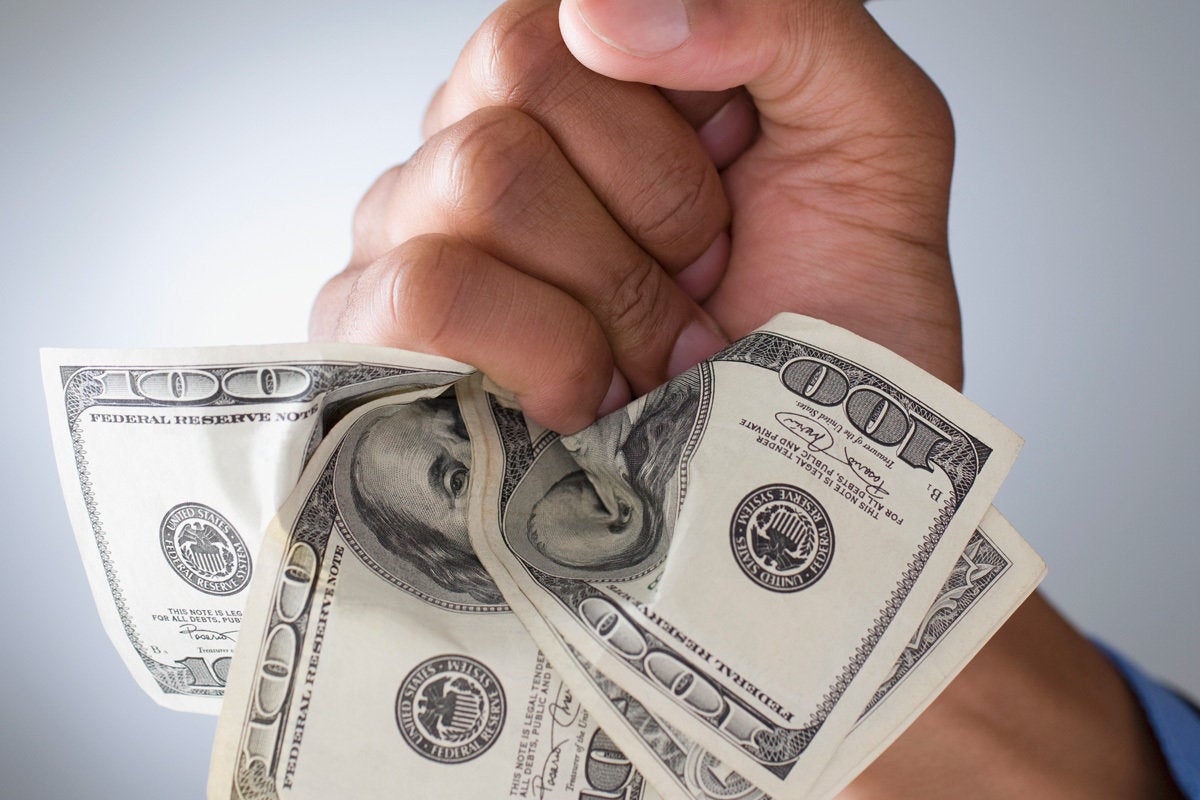 Companies can't stop using open source
The primary finding of a new report from The Linux Foundation is that convenience, rather than cost, drives open source adoption. Even when costs are found to be higher, the benefits of open source - such as availability and speed of development - usually outweigh them.
#OpenSourceAdoption #CostBenefitAnalysis #LinuxFoundation
Storage Explorer 1.28 New Features
Storage Explorer 1.28.0 has been released to improve the developers experience with a variety of storage services. It includes new updates such as text preview enhancements and the ability to download multiple blobs at once when filtering based on a tag.
#StorageExplorer #DeveloperExperience #TextPreview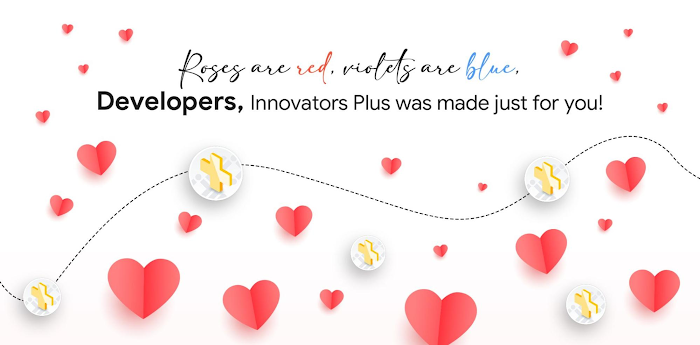 Developer research deep dive: Let's build faster together
Third-party research suggests that Google Cloud is making it easier for developers to do what they love faster than competitors, and Customer feedback helps Google Cloud better understand what customers need and how to make their cloud experience better.
#GoogleCloud #CustomerFeedback #DevExperience
GCP Routing Adventures vol. 2: enterprise multi-regional deployments in Google Cloud
The author shares an article on advanced routing in GCP, discussing how to use Network Connectivity Center Router Appliance (NCC RA) to create multi-regional, hub-and-spoke architectures using Network Virtual Appliances. The approach allows users to avoid constraints such as tagged routes, manual routes programming during regional disasters, asymmetric routing, unnecessary cross-regional traffic, and cost increases.
#GCP #NetworkConnectivityCenter #NCCRA
Scale GKE with Cloud function
The article discusses methods to scale GCP GKE clusters based on demand and save costs. Two scaling options are presented, one using Pub/Sub & Cloud function, and another using only HTTP Cloud function.
#GCP #GKE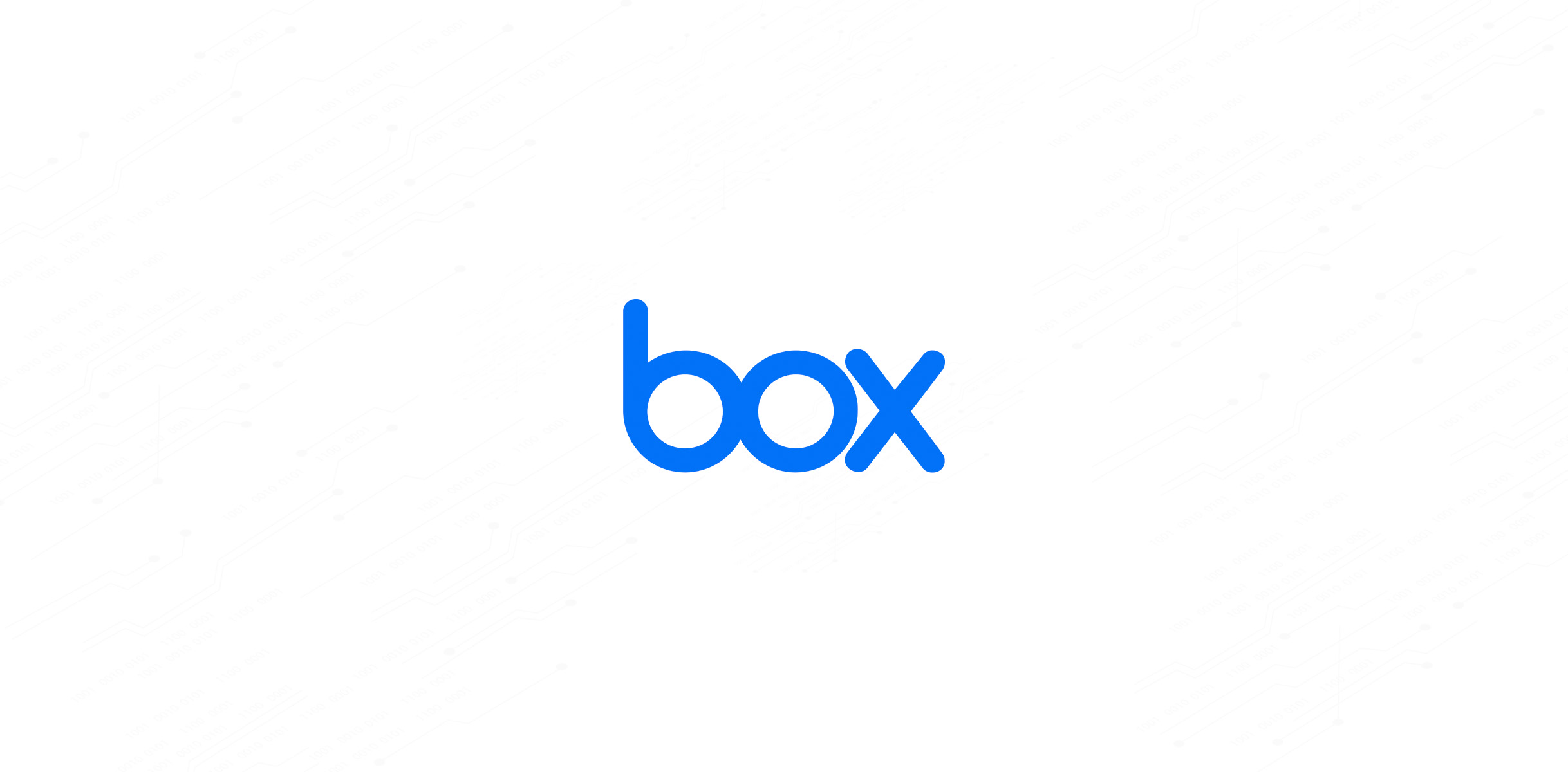 At Box, a game plan for migrating critical storage services from HBase to Cloud Bigtable
Box, Inc. recently decided to migrate their distributed, scalable, big data store from Apache HBase to Cloud Bigtable in order to benefit from a cloud-managed database and enable BigQuery. They successfully migrated over 600 TB of data with zero downtime.
#CloudBigtable #BigQuery #ApacheHBase
Data Cleansing Using Bigquery Recursion
Recursion is a technique in SQL that allows for the definition of a query which references itself. This can be useful for solving problems that can be broken down into smaller, repetitive parts. Recursive CTEs are used to clean data, by finding and replacing words with standardised versions.
#Recursion #SQL #DataCleaning
HDInsight - Iceberg Open-Source Table Format
Arun Sethia, a Program Manager in the Azure HDInsight Customer Success Engineering team, discussed Apache Iceberg, an open-source table format that provides transactional and versioned storage for big data analytics needs, in his previous blog. He also provided code examples to use tables from three data sources - Delta, Iceberg, and Spark native parquet files - and explained how to configure the Apache Iceberg catalog with HDInsight.
#ApacheIceberg #HDInsight #BigDataAnalytics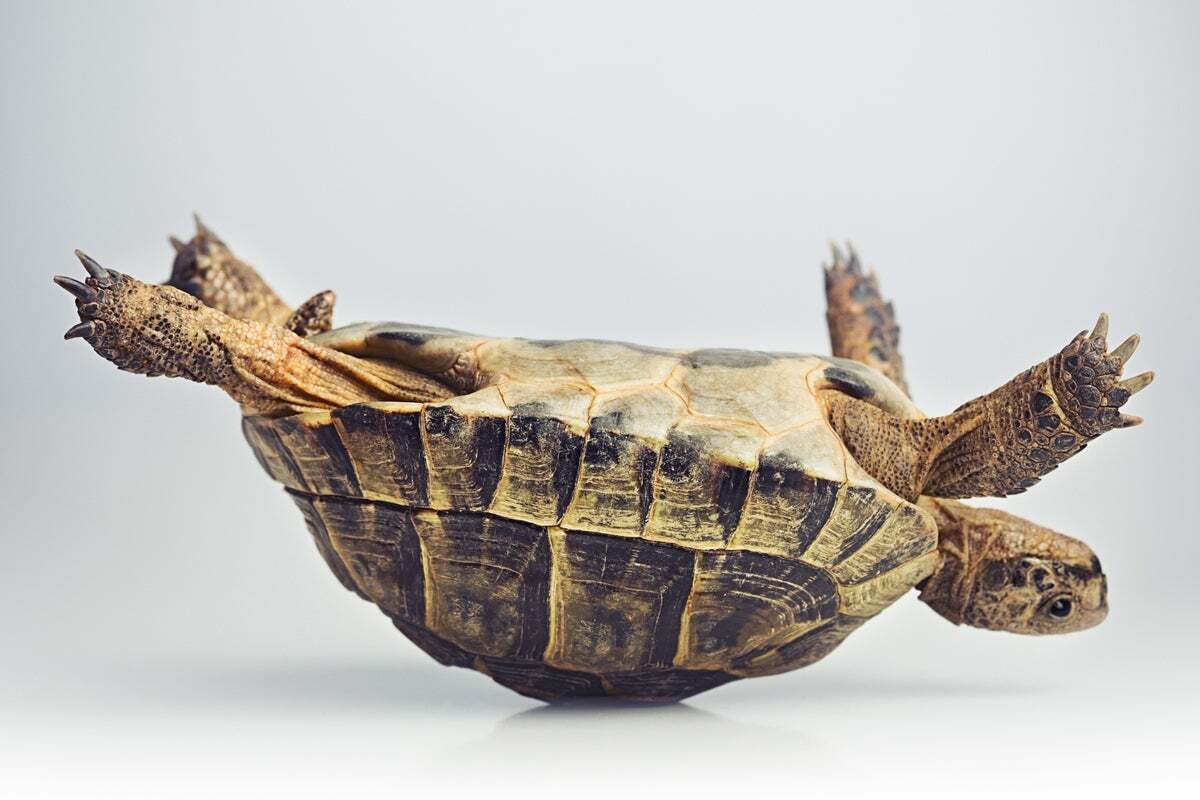 Why is your multicloud so slow?
The accounting team is experiencing severe performance issues while running end-of-month processing on a multicloud platform due to a medium stress level, causing it to take almost a day instead of a few hours.
#multicloud #performance
AWS Glue 4.0 now supports Streaming ETL
AWS Glue 4.0 now supports Streaming ETL, an upgraded data integration engine including Apache Spark 3.3.0 and Python 3.10, as well as IAM authentication for Amazon Managed Streaming for Apache Kafka Serverless. Support for Internet Explorer will end on 07/31/2022.
#AWSGlue #StreamingETL #ApacheSpark #Python #IAMAuthentication #MSKServerless #InternetExplorer
A walkthrough of parameterization of different connection types in Logic App Standard
The latest update of the logic apps extension makes it easier to parameterize the API connections of Logic Apps Standard apps. This article explains how to parametrize different connection types, such as managed API connections, built-in API connections and function connections.
#LogicApps #APIConnection #Parameterize
Three Ways to Save Your Organization on Cloud Costs in 2023
The article provides valuable insight into how organizations can save money on cloud costs in the upcoming year. It outlines three effective strategies to help businesses reduce their cloud expenditures in 2023.
#CloudCosts #CloudSavings #2023
Quantum Computing on Azure | How it Works, What's Coming, & What You Can Try Today
Microsoft has launched Azure Quantum Computing, which allows users to set up a high-performance hybrid quantum computing environment in their own workspace and run code on real quantum machines. The platform is designed to bring together the best of classical and quantum computing and includes Microsoft's topological approach to realizing the world's first scalable quantum machine.
#AzureQuantumComputing #HybridQuantumComputing #QuantumMachines
Automatically Enable LTR and PITR Policy upon a Database creation on Azure SQL Managed Instance
Azure SQL Managed Instance allows custom Long-Term Retention and Point-in Time Restore policies to be applied, but there is currently no automated or built-in capability for this. This blog post provides detailed steps on how to use Azure Monitor, Log Analytics Workspace, and Azure runbook to automate the process.
#AzureSQL #AzureMonitor #LogAnalytics
Cutting cost: stopping the Cloud SQL instance is not enough!
The author shares their experience of refactoring an app code to write to BigQuery instead of a Cloud SQL instance, used only for analytics purposes, to cut costs. They discovered that turning off the Cloud SQL instance was not enough as the IP reservation still costs $6.72 per month, but eventually deleted the instance and saved money.
#BigQuery #CloudSQL #costs
Amazon DocumentDB (with MongoDB compatibility) adds support for MongoDB 5.0 wire protocol and client-side field level encryption
Amazon DocumentDB is a fast and fully managed document database service that supports MongoDB API based workloads, and now offers added support for MongoDB 5.0 drivers with Amazon DocumentDB 5.0. It provides scalability, high availability, and an easy way to store, index, and query JSON data.
#AmazonDocumentDB #MongoDB #JSONData
5 GKE console features to help you optimize your clusters
Two GKE features that can help optimize cluster resources are the cluster view cost optimization tab and the time-series visualization in the cloud console. The tab shows total CPU/Memory allocatable, requested and usage, while the visualization displays data across all clusters in a project.
#GKE #ClusterResources #CloudConsole
Azure PostgreSQL Flexible Server -February 2023 Feature Summary
The Azure PostgreSQL product team has announced the introduction of a monthly feature summary report to showcase new updates and features added to the Azure PostgreSQL Flexible Server, with an inaugural blog covering the January releases. Customers can now benefit from Azure Active Directory Authentication and other improvements to the product.
#AzurePostgreSQL #AzureActiveDirectory #FlexibleServer
Amazon OpenSearch Service extends Amazon Graviton2 (C6g, M6g, R6g) instances support in four additional regions
Amazon have added support for the Amazon Graviton2 instance family to four additional regions, with compute optimized (C6g), general purpose (M6g) and memory optimized (R6g) instances available in the Asia Pacific (Hyderabad, Jakarta, Melbourne) and Europe (Milan) regions.
#AmazonGraviton2 #ComputeOptimized #GeneralPurpose #MemoryOptimized #APAC #Europe
Google is a Leader in the 2023 Gartner® Magic Quadrant™ for Enterprise Conversational AI Platforms
Google Cloud has been recognized as a Leader in the 2023 Gartner Magic Quadrant for Enterprise Conversational AI Platforms. The company offers an end-to-end Contact Center AI suite with pre-trained models for speech to text, text to speech and natural language understanding, providing comprehensive and integrated solutions that are ready for enterprise.
#GoogleCloud #AIPlatforms
Announcing the Azure Database for MySQL connector for Power Apps (Preview)
Microsoft has announced a preview of the Azure Database for MySQL-Flexible Server connector for Power Apps, allowing users to build custom applications quickly and easily by connecting to and querying data from a MySQL flexible server. The connector enables read, write, and delete operations with data stored in Azure Database for MySQL, with additional benefits including AI tools, managed data platforms, and robust security management infrastructure.
#AzureDatabase #MySQLFlexibleServer #PowerApps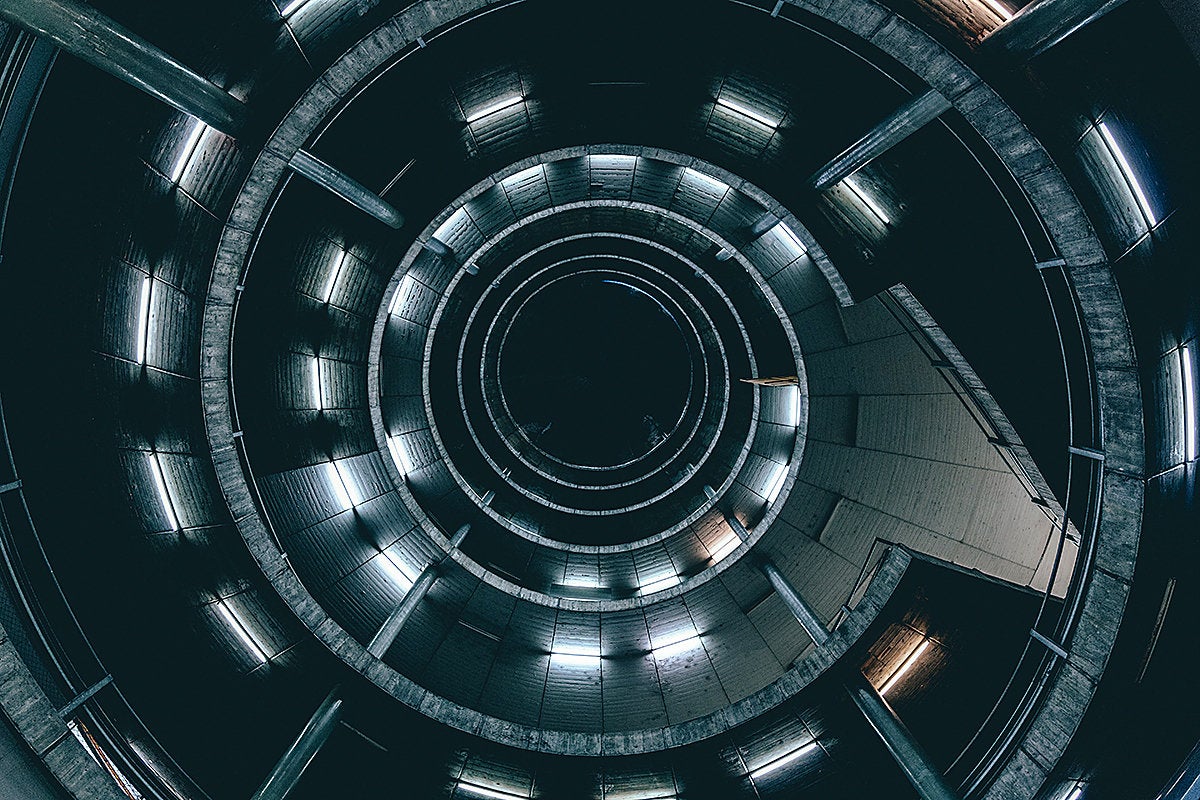 What's new in Apache Cassandra 4.1
Apache Cassandra 4.1 is the first of yearly releases by its community, built to be a distributed database that can run across dispersed geographic locations and platforms while maintaining continuous availability.
#Apache #Cassandra #database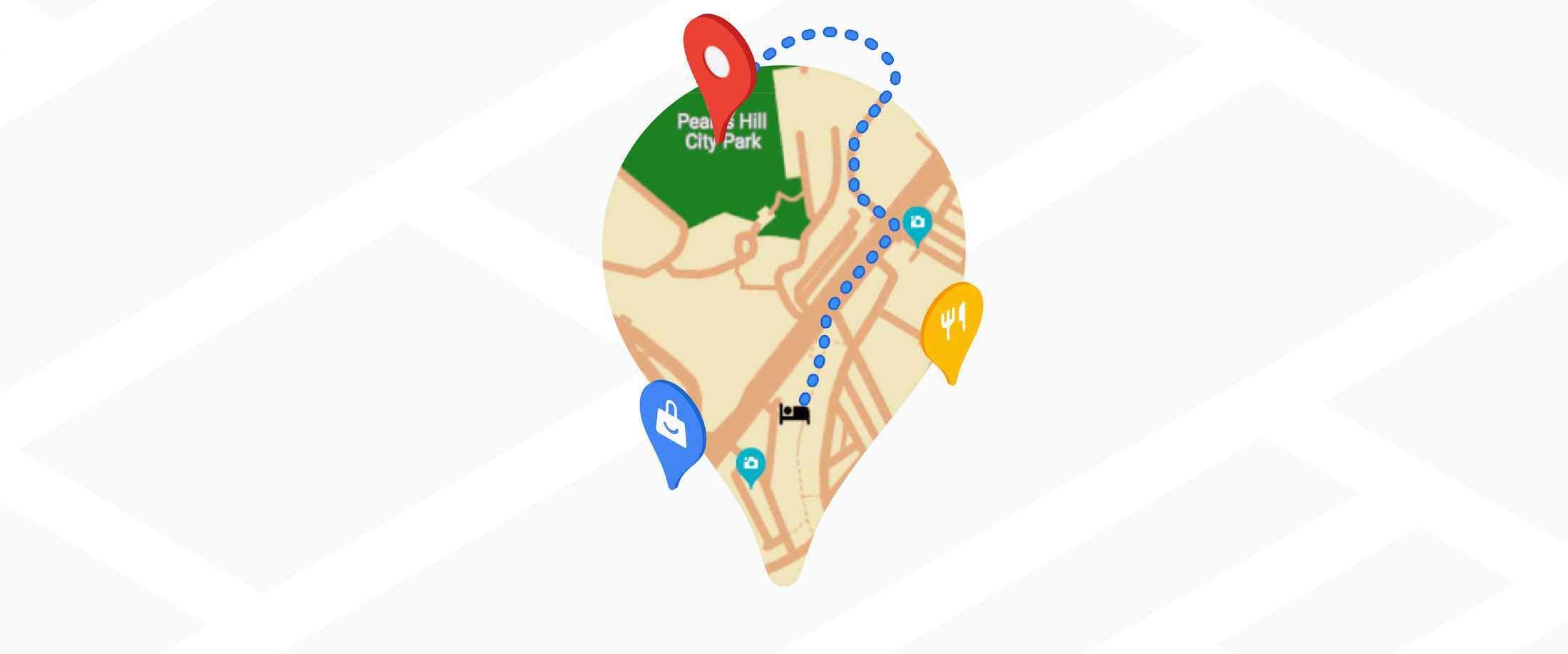 Unlocking Retail Location Data with CARTO and BigQuery
Retail companies use geospatial data to gain insights into customers and solve business problems. CARTO for Retail is a set of platform components and analytical functions that assist Retail companies with their geospatial data, combining spatial analytics with BigQuery Machine Learning tools to run predictions and analysis in the same location as the data.
#Retail #GeospatialData #CARTO
AWS Application Composer Now Generally Available – Visually Build Serverless Applications Quickly
AWS re:Invent 2022 unveiled AWS Application Composer, a visual builder for composing and configuring serverless applications from AWS services. In the keynote, Dr. Werner Vogels discussed how developers who are new to serverless can use this tool to start building.
#AWSreInvent #AWSApplicationComposer #Serverless
Amazon Route 53 Resolver endpoints for hybrid cloud announces IPv6 support
Amazon Route 53 Resolver endpoints now support IPv6, allowing for seamless DNS query resolution across hybrid cloud configurations. Users can configure the endpoints using the AWS Management Console, CLI, SDK, or API in all AWS Regions.
#Amazon #AWS #IPv6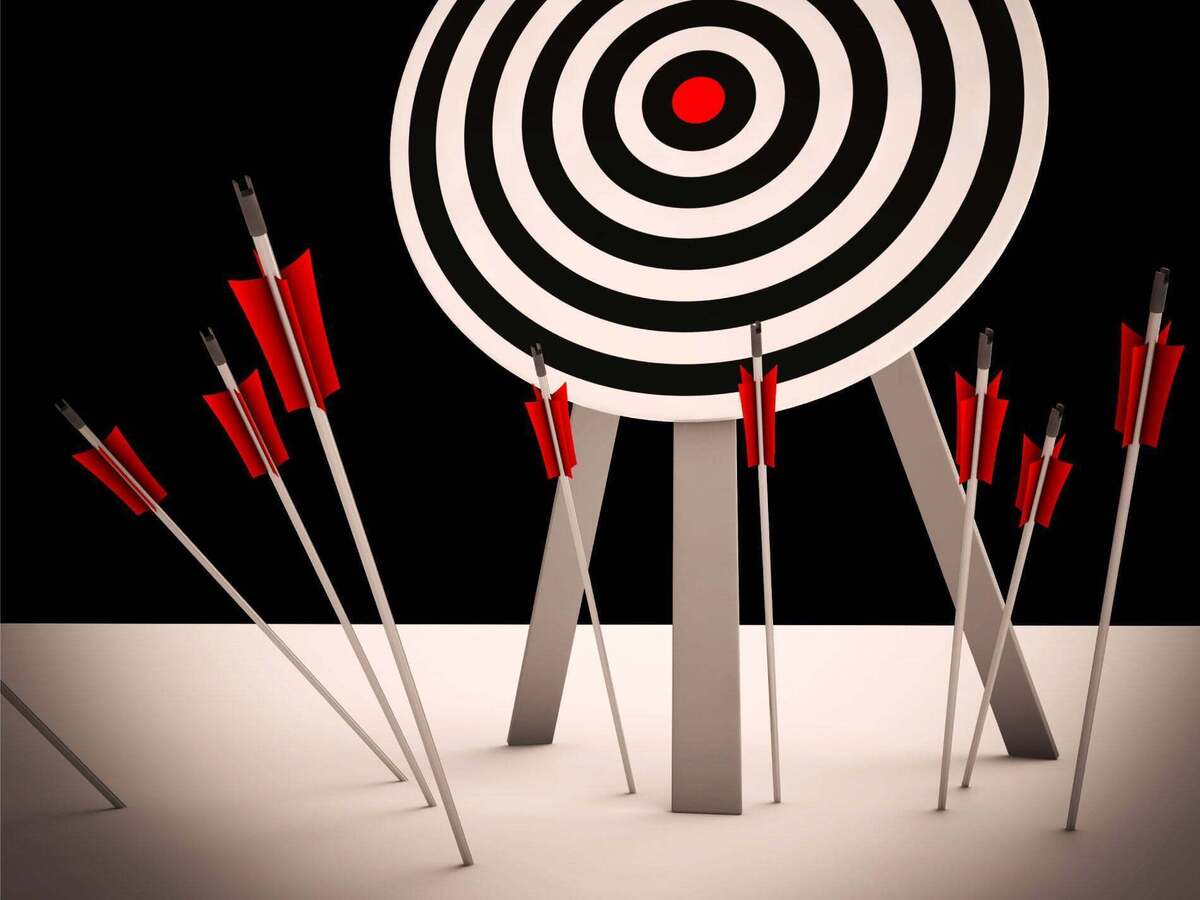 3 ways to screw up a multicloud deployment
Multicloud deployments are a common approach for enterprises, but they are often made up of simple mistakes due to lack of cloud computing architecture experience.
#Multicloud #CloudComputing #EnterpriseArchitecture
Fast and Secure Development with Cloud Workstations
Cloud Workstations is a Google Cloud product aimed at improving software development in the cloud, offering reduced implementation time with secure deployments/images, managed workstation infrastructure with built-in security policies, and on-demand service which can be accessed anywhere. It is fully-managed with the Google Cloud Platform standards and developers can use several different IDEs to develop, integratable with Cloud Workstations and Cloud Code and APIs for deploying apps.
#GoogleCloud #CloudWorkstations #CloudCode
Building a Successful Startup
Building a successful startup requires hard work, dedication and focus. Microsoft Learn offers a path to help entrepreneurs with tips to ensure their success.
#StartupSuccess #MicrosoftLearn #EntrepreneurTips
Deploying Logic App Standard resource using Bicep templates and DevOps pipeline
Logic Apps Standard simplifies deployment tasks by separating infrastructure and code deployments, making use of the Azure Bicep language to define the infrastructure components. The Bicep VS Code extension helps to decompile ARM JSON template into Bicep template and provide intellisense for writing the Bicep code.
#LogicApps #AzureBicep #VSCode
AWS Migration Hub Refactor Spaces now supports environments without a network bridge
AWS Migration Hub Refactor Spaces now offers the ability to create refactor environments without an AWS Transit Gateway based network bridge, making it possible to quickly and securely refactor applications using existing network infrastructure. Refactor Spaces also provides orchestration and management of policies, routing, API Gateway, and Network Load Balancer for these environments.
#AWS #MigrationHub #RefactorSpaces
VMware news solutions aim to support CSPs
VMware has announced new solutions that are designed to help communication service providers (CSPs) succeed in the digital economy. These solutions provide CSPs with the tools they need to meet customer demands and remain competitive.
#VMware #CommunicationServiceProviders #DigitalEconomy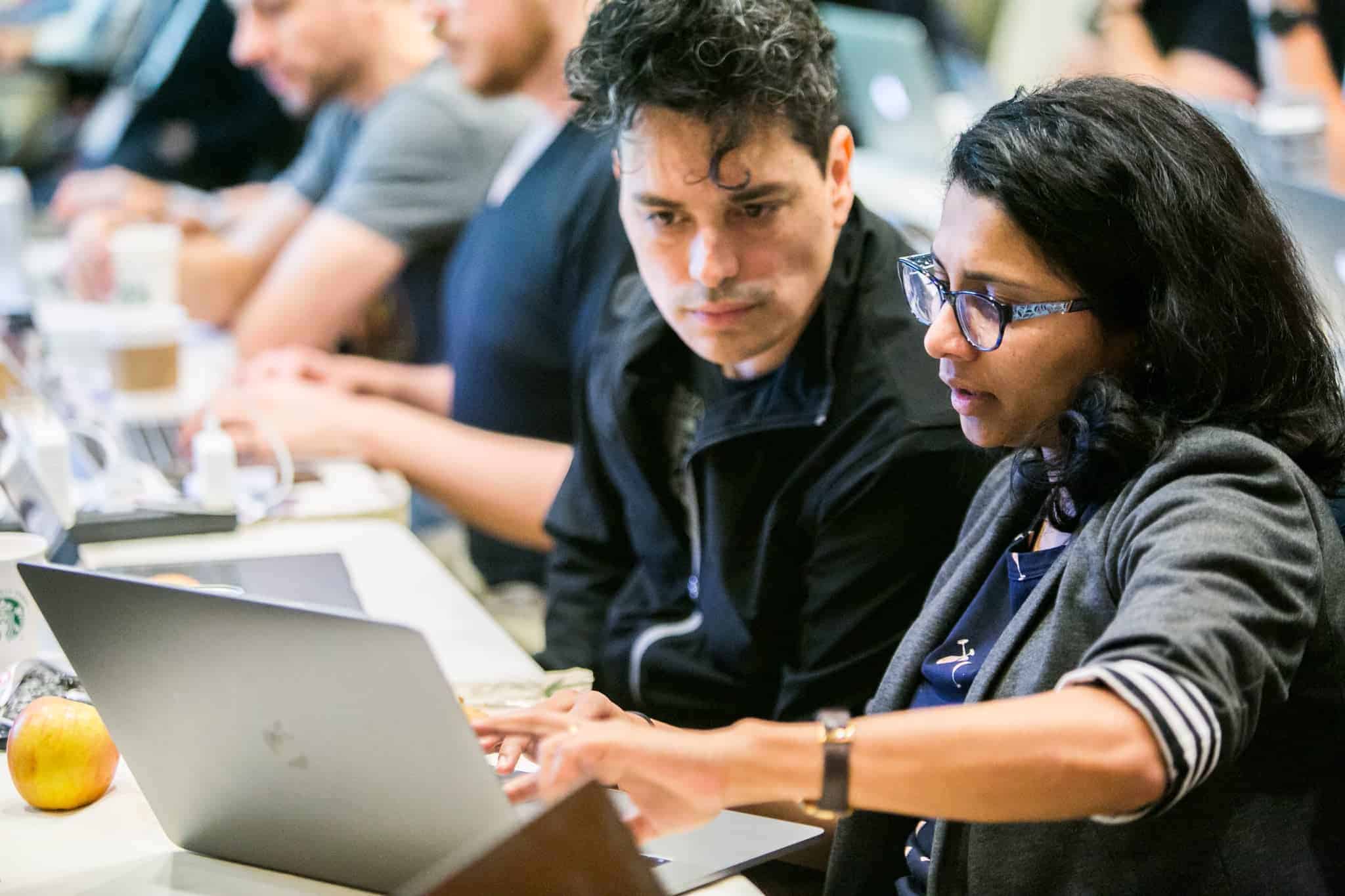 Leveraging platform engineering and DevOps synergy for high-performance systems
Gartner predicts that by 2026, 80% of software engineering organizations will have established platform teams to provide reusable services, components, and tools for application delivery. Platform Engineering has been gaining traction among software developers since October last year and is seen as a way to solve the cooperation problem between developers and operators.
#PlatformEngineering #SoftwareDevelopers #Gartner
How to build a Power Platform Canvas App which uses Dataverse for authentication
Rachel Irabor is a Microsoft Learn Student Ambassador and Power Platform developer who has written a blog post to show readers how to create a table in Microsoft Dataverse and a Sign in screen in Canvas Power Apps. In the blog post, she provides step-by-step instructions on how to build a sign-in screen using Microsoft Dataverse.
#PowerPlatform #MicrosoftDataverse #MicrosoftLearn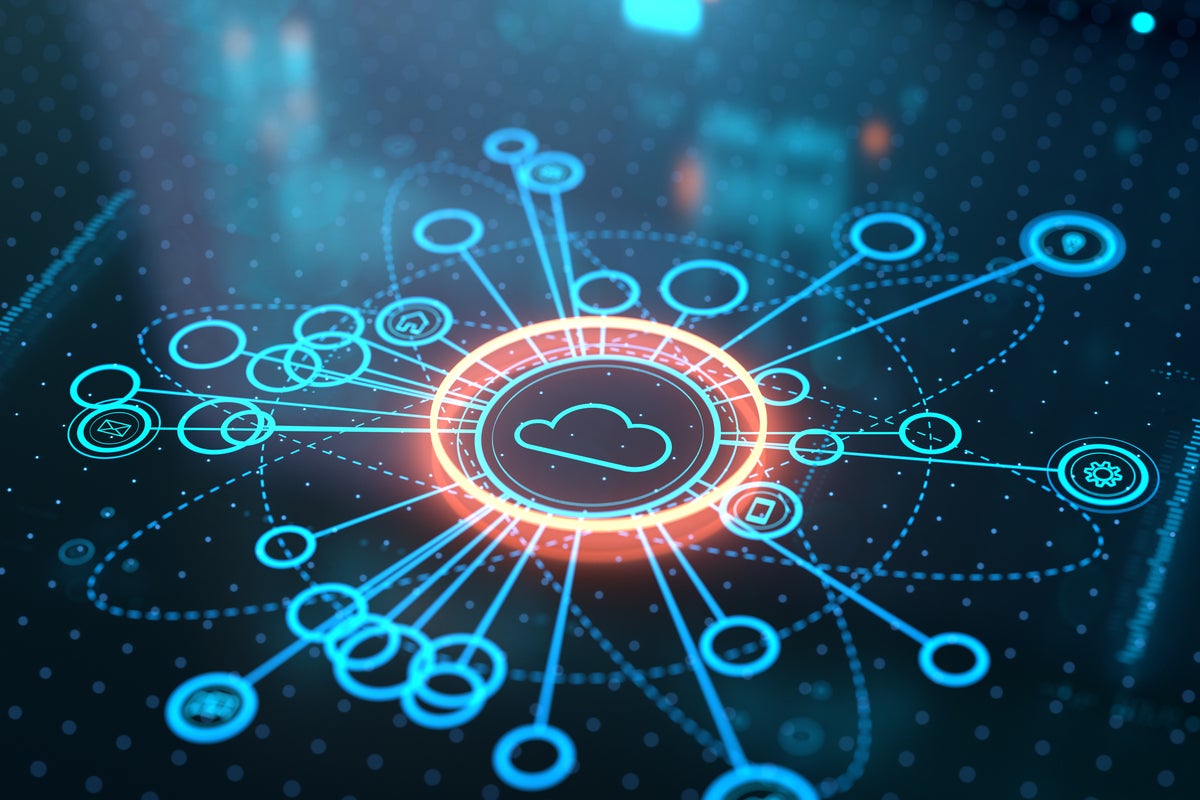 Forgotten cloud scaling tricks
An experienced cloud architect has observed a pattern in the scaling techniques used in their work with both young and old architects. They have noted that certain clever tricks used in the past are still relevant today, and can be employed to design cloud systems that scale efficiently and cost-effectively.
#CloudArchitecture #ScalingTechniques #CloudSystems
Microsoft Azure and VMware Virtual Event - Simplify and Scale Enterprise Spring Apps in the Cloud
Adib Saikali, VMware Principal solutions engineer, and Asir are collaborating to provide a virtual event focused on deploying enterprise applications on Azure Spring Apps. Through their experiences with customers such as Bosch, Digital Realty, FedEx, Kroger, Liantis, Morgan Stanley, National Life, Raleys, Swiss Re and others, they are eager to share their knowledge and insights to help accelerate the cloud migration journey.
#AzureSpringApps #CloudMigration #VMware
Accelerating the MongoDB-Google Cloud partnership to make data more open and transformative
MongoDB has announced an expansion of its partnership with Google Cloud, doubling the scope of Google Cloud infrastructure needed to support adoption of Atlas. The partnership aims to deepen integrations between MongoDB and Google Cloud products and AI, empower startups with growth tools and increase collaboration to help organisations achieve their data goals.
#MongoDB #GoogleCloud #AI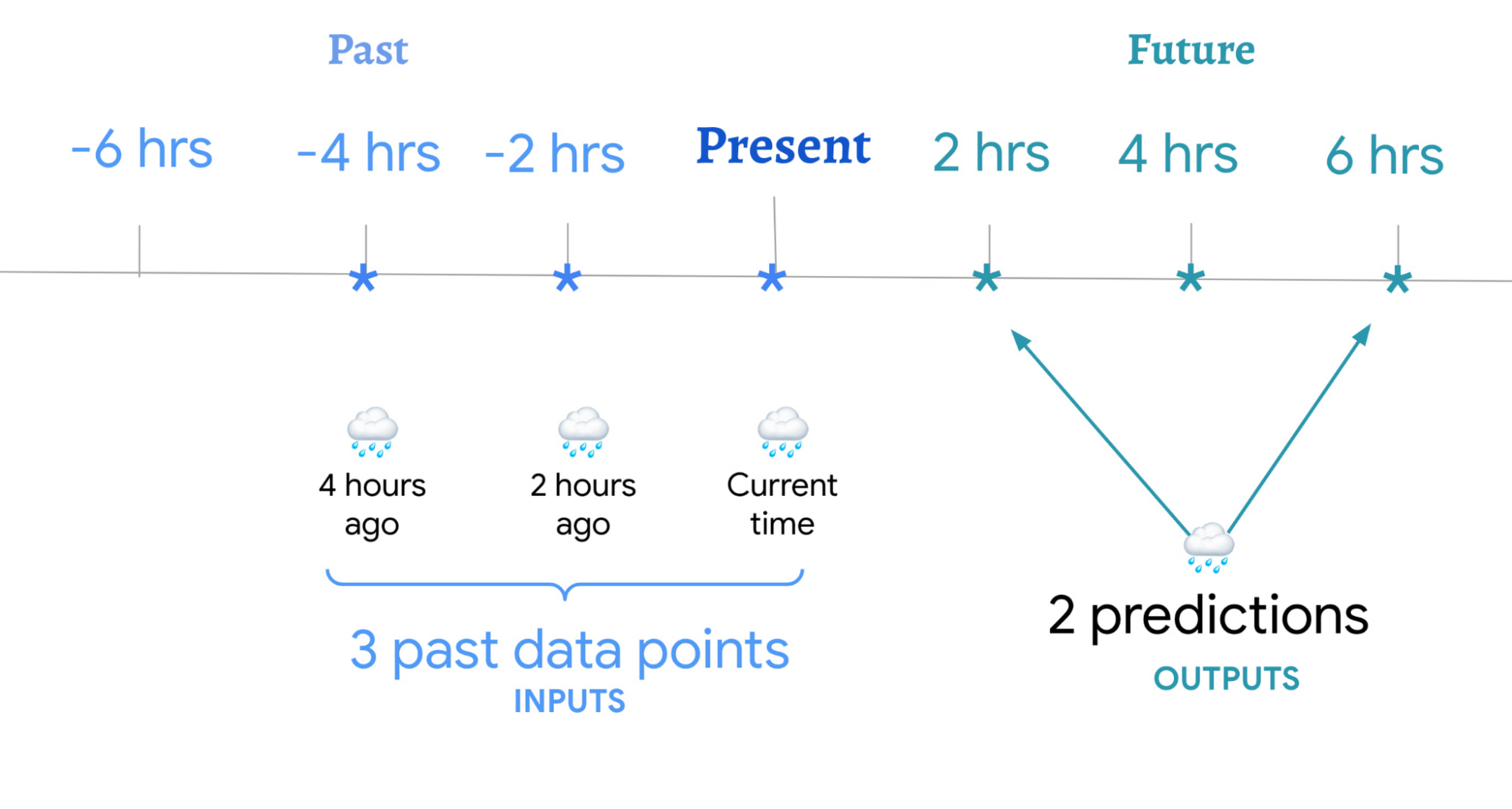 Using ML to predict the weather and climate risk
The post discusses how AI techniques, specifically deep learning, have been used to build a weather forecasting model called MetNet. The article also provides insights into how to approach building such models using Google Earth Engine and Google Cloud.
#AI #deeplearning
Azure Open-Source Day: Announcing new integrations with Azure Database for MySQL
Azure Database for MySQL Flexible Server has been integrated with the Microsoft Power Platform, allowing users to develop applications using the Azure Database for MySQL - Flexible Server connector and visualize their MySQL data directly from the Azure portal. The Power Platform can help users build low-code, end-to-end business applications and workflows.
#Azure #MySQL #PowerPlatform
Private Endpoint support for Cosmos DB to Azure Data Explorer Synapse Link
Cosmos DB has now been enabled to Azure Data Explore Synapse Link public preview and provides a data connection that allows for real time ingesting of a Cosmos DB container. Additionally, support has been added for accounts behind a private or service endpoint, which can be connected by creating a managed endpoint of type DocumentDB.
#CosmosDB #AzureDataExplore #SynapseLink
Common DevOps Misconceptions: It's Not A Role, But A Culture
The post discusses common misconceptions about DevOps and emphasizes that it is not just a role, but a culture.
#DevOps #culture
Oxy is Cloudflare's Rust-based next generation proxy framework
Oxy is Cloudflare's newly developed proxy framework, which is written in the programming language Rust. It is designed to be a more efficient and reliable replacement for existing proxy solutions.
#Oxy #Cloudflare #Rust
How to train a machine learning model to be analyzed for issues with Responsible AI (Part 2)
Machine learning models need to be assessed for errors, fairness, and reliability in order to maximize benefits and minimize risks. In this tutorial, a model will be trained using the Diabetes Hospital Readmission dataset to predict readmission rates of diabetic patients.
#MachineLearning #DataScience #Diabetes
Create catchment areas using drive times with Redshift and AWS Data Exchange
CARTO provides a solution to the traditionally complex process of bulk geospatial tasks such as geocoding and generating isoline polygons. Spatial data is essential for various analytical use cases such as route optimization, location-based marketing, asset tracking or environmental risk assessment.
#SpatialData #GeospatialTasks #Geocoding
Alibaba Helps Rural Students in China via Cloud Computers
Alibaba, the Chinese multinational technology company, has launched a program to provide cloud computers to rural students in China. This initiative is part of Alibaba's commitment to helping improve educational opportunities for students in remote areas.
#AlibabaCloud #RuralEducation #EducationForAll
Disaster Recovery Solutions with AWS-Managed Services, Part 3: Multi-Site Active/Passive
The post discusses using AWS-managed services for disaster recovery strategies that align with customer requirements of performance, cost, and compliance. Part two introduced a DR concept utilizing managed services through a backup and restore strategy with multiple Regions.
#AWS #disasterrecovery
Breaking Barriers with the Cloud: How Computing is Unlocking New Business Horizons
By leveraging the power of the cloud, companies can take advantage of unprecedented levels of flexibility and scalability.
#CloudComputing #Flexibility #Scalability
How we built an open-source SEO tool using Workers, D1, and Queues
The team created an open-source SEO tool using Cloudflare Workers, Datastore, and Queues to help optimize website performance. This tool provides a comprehensive set of features to help users improve their web presence.
#CloudflareWorkers #Datastore #SEO
AWS announces new AWS Direct Connect location in Hamburg, Germany
AWS has announced the opening of a new AWS Direct Connect location in Hamburg, Germany, offering dedicated 1 Gbps and 10 Gbps connections. The Direct Connect service establishes a private network connection between AWS and customers' data centers, offices, or colocation environments. Additionally, AWS will end support for Internet Explorer on 07/31/2022, with Chrome, Firefox, Edge, and Safari as the supported browsers.
#AWS #DirectConnect #InternetExplorer
Amazon EC2 announces the ability to create Amazon Machine Images (AMIs) that can boot on UEFI and Legacy BIOS
Amazon EC2 has announced the ability to create Amazon Machine Images (AMIs) that can boot on both UEFI and Legacy BIOS, allowing users to create a single AMI for both types of boot modes. Additionally, AWS support for Internet Explorer ends on 07/31/2022, with supported browsers being Chrome, Firefox, Edge, and Safari.
#AmazonEC2 #UEFI #BIOS
Google Cloud Dataplex API- Automate your Data Lakes and Zones
Two Google Cloud Dataplex APIs are available for automating the creation of data lakes, zones, and assets - a CLI and a REST API. These APIs are used to create multiple GCS buckets or BigQuery datasets that can be attached to Dataplex Zones.
#GoogleCloud #Dataplex #APIs
AWS Control Tower announces a progress tracker for landing zone setup and upgrades
AWS Control Tower has released a new progress tracker which tracks the milestones and statuses of the landing zone setup and upgrade process. The landing zone setup is automated using blueprints of AWS best-practices for identity, federated access, logging, monitoring, and account structure.
#AWSControlTower #LandingZoneSetup #CloudAutomation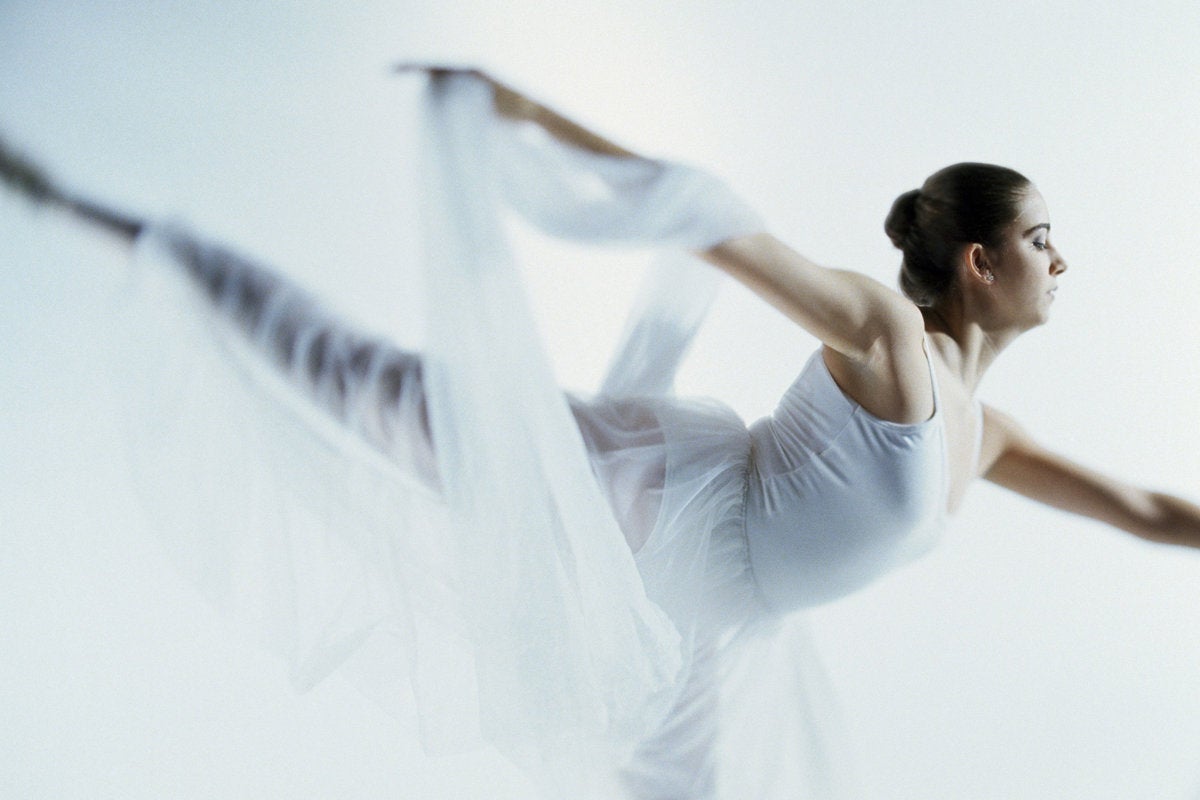 Ballerina: A programming language for the cloud
Ballerina is a statically typed, open-source, cloud-native programming language developed and supported by WSO2. It was designed to simplify the development of distributed microservices and includes various features such as JSON, XML, tabular data, SQL-like language-integrated queries, concurrency, and network primitives.
#CloudNative #Ballerina #Microservices
Google Cloud Networking fundamentals
Google Cloud Networking offers a range of products and services to build and manage highly available, scalable, and performant networks in the cloud. VPC (Virtual Private Cloud) is a service that allows users to create logically isolated networks within Google Cloud Platform with private IP addresses.
#GoogleCloud #VPC #Networking
Kubernetes Multi-Cluster deployments with GKE: Part 2 -Service Export
GKE has introduced a new Custom Resource called ServiceExport which allows for inter-cluster communication among different clusters registered to a common Fleet. This enables east-west communication of different services across clusters within the same Fleet.
#GKE #ServiceExport #InterClusterCommunication
Technology To Help Make Smarter Business Decisions
The cloud has enabled entrepreneurs to have more choices when setting up technology platforms for their start-ups, eliminating the need for costly software packages and in-house servers. This has made it easier to make smarter business decisions.
#CloudComputing #StartUpTech #SmartBusinessDecisions
Demystifying Natural Language Processing and Machine Learning with Amazon Comprehend
Amazon Comprehend simplifies the implementation of natural language processing and machine learning, as it automatically chooses the best algorithms for any given use case. This technology has been implemented to assist with risk prediction and sentiment analysis on clinical trial sites.
#AmazonComprehend #MachineLearning #SentimentAnalysis
The hidden gem of BigQuery is the Table Function, which allows users to create a user-defined function that behaves similarly to views and can take parameters. This function can be configured as an Authorized Function, allowing query results to be shared with particular users or groups without giving them access to the underlying tables.
#BigQuery #TableFunction #AuthorizedFunction
Enhancing Google Cloud AlloyDB and PostgreSQL Interaction with Custom psql Shortcuts.
Custom psql shortcuts can be used to enhance the interaction with AlloyDB, a managed database service that offers PostgreSQL compatibility. Users can configure their psql experience by setting variables and customizing settings in the .psqlrc file stored in their home directory.
#AlloyDB #PostgreSQL #psql
Rapidly expand the reach of Spanner databases with read-only replicas and zero-downtime moves
Cloud Spanner is a fully managed relational database that offers near unlimited scale, strong consistency and availability up to 99.999%. It powers applications across many industries and can be configured with either regional or multi-regional capabilities. Recently, Google Cloud announced enhancements to both types of configurations including configurable read-only replicas and zero-downtime instance move service.
#CloudSpanner #RelationalDatabase #GoogleCloud
Enriching Knowledge Graphs in Neo4j with Google Enterprise Knowledge Graph
Neo4j Aura and Google Enterprise Knowledge Graph are being used in combination to enrich a knowledge graph stored in Neo4j Aura. This allows downstream systems to answer more questions accurately and provide better customer experiences.
#Neo4jAura #GoogleEnterpriseKnowledgeGraph #KnowledgeGraph
Process your data in seconds with new ADF real-time CDC
In January, Azure Data Factory (ADF) introduced change data capture (CDC) processes that could run with a latency of 15 minutes or less. Today, ADF has enabled the real-time option, allowing users to process their change data in seconds. Additionally, auto-mapping has been introduced for faster and simpler CDC process building.
#AzureDataFactory #ChangeDataCapture #AutoMapping
Google China Starts Layoffs, Compensation Provided
Google China has begun to implement layoffs, and is providing compensation to those affected by the job losses. The company is offering financial packages to help ease the transition for those who have been let go.
#GoogleChina #Layoffs #JobLosses
Azure VMware Solution in Azure Government Public Preview Now Available
VMware and Microsoft have announced the public preview of Azure VMware Solution in Azure Government, which is designed to meet or exceed U.S. Government requirements. Customers can learn more about this solution from relevant blog announcements from both companies.
#AzureVMwareSolution #MicrosoftAzureGovernment #VMware
Azure VMware Solution Syslog Forwarder
Large enterprise and strategic customers often have existing monitoring solutions that may impede the adoption of the Azure VMware Solution. To mitigate this, the Azure VMware Solution has created a Syslog Forwarder function which allows customers to stream Diagnostic logs as JSON.strings to an external Syslog server for operational excellence.
#AzureVMwareSolution #SyslogForwarder #OperationalExcellence