Cloud News for July 17th, 2023
A weekly post with all the latest Cloud news from Azure, Amazon Web Services and Google Cloud Platform. #cloud #news #softcorpremium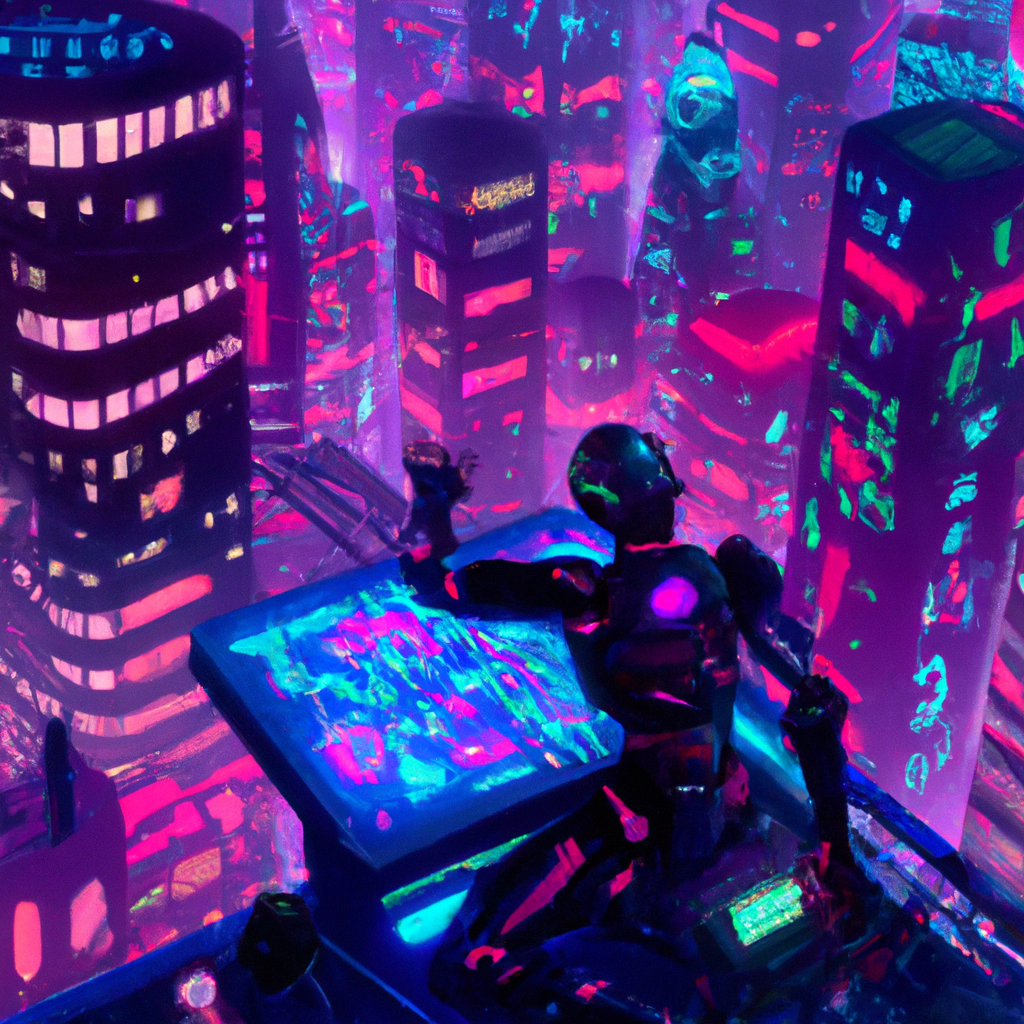 💡
Attention readers! We want to let you know that the summaries in this newsletter are generated using cutting-edge generative AI technology. However, we understand the importance of accuracy and quality content, so our team of expert editors manually reviews each summary before it's published. If you feel the quality of a particular summary does not meet your expectations, please leave a comment in the Member Discussion section below. We will rectify it as soon as humanly possible!
Forrester: Generative AI is top emerging technology in 2023 - Back End News
Generative AI, powered by ChatGPT, is expected to have a significant return on investment for enterprises in the next two to four years, according to Forrester. However, businesses need to be aware of the risks associated with adopting generative AI. Conversational AI, powered by generative AI, is also predicted to be a top emerging technology in 2023, with e-commerce and customer service benefiting the most. Other emerging technologies that will impact businesses include DDID, edge intelligence, explainable AI, and TuringBots. Extended reality and Web3 are expected to take longer to deliver tangible value, while Zero Trust Edge requires more time for security and networking offerings to merge and mature. #GenerativeAI #ConversationalAI #EmergingTechnologies #softcorpremium
Increase customer reach with new investments in the marketplace - Microsoft Community Hub
Microsoft has announced new strategic investments in its commercial marketplace, which has seen significant growth in sales and revenue. They are making it a requirement to have a transactable offer published on the marketplace in order to access co-sell benefits. Microsoft is positioning the commercial marketplace as an essential platform for co-selling and helping customers maximize their cloud investments. They are also introducing new capabilities, benefits, and eligibility criteria for Azure solutions. Starting July 1, 2023, meeting the new criteria and being Azure IP co-sell eligible will be necessary to unlock benefits. Microsoft sellers will be incentivized for sales of eligible Azure solutions on the marketplace. #MicrosoftCommercialMarketplace #CoSellBenefits #AzureSolutions #softcorpremium
Use preview environment for test in static web app - Microsoft Community Hub
Azure Static Web App offers two types of preview environments: branch environments and named environments. These environments allow for isolated testing and deployment of changes without affecting the main production environment. The steps to create a preview environment involve creating a branch based on the main branch and modifying the YAML file. Branch environments are automatically created based on the branch name, while named environments can be custom-named. The choice of environment type depends on the specific needs and development process of the project. #AzureStaticWebApp #PreviewEnvironments #BranchVsNamedEnvironments #softcorpremium
Azure B series v2
Azure has announced the public preview of the latest versions of their CPU burstable B family of virtual machines. The new additions include three new VM series - Bsv2, Basv2, and Bpsv2, each based on different processors. These new VMs offer improved price-performance, higher network bandwidth, and higher remote storage throughput compared to the original B series. They are designed to provide the latest generation of compute, storage, and networking performance at a lower cost. Burstable virtual machines use a CPU credit model to track utilization and offer a balance of resources for a range of workloads. The Bsv2-series and Basv2-series offer up to 32 vCPUs and 128 GiB of RAM, while the Bpsv2-series offers up to 16 vCPUs and 64 GiB of RAM. These VMs support accelerated networking and various disk types. The new burstable VMs offer performance improvements and cost savings for those with compute workloads that don't require consistent CPU utilization. #AzureBFamily #BurstableVMs #CostEffectiveCompute #softcorpremium
The care and feeding of Azure Arc for Servers - Microsoft Community Hub
Microsoft Azure offers capabilities for managing non-Azure servers through Azure Arc and the Azure Connected Machine Agent. The agent creates an identity for the server in Azure, manages its connection, and enables post-deployment configuration and automation tasks. It consumes minimal system resources and requires security measures such as full disk encryption. The agent can be deployed manually or remotely through various methods. Upgrades are currently manual, but automatic updates are planned. Troubleshooting tools and commands are available to diagnose and resolve issues with the agent. #AzureArc #ConnectedMachineAgent #AzureAutomation #softcorpremium
Disaster Recovery using cross-region replication with Azure NetApp Files datastores for AVS
This article discusses the use of NetApp Disaster Recovery Orchestrator (DRO) and Azure NetApp Files for disaster recovery and replication in Azure VMware Solution (AVS). It explains the steps to set up replication plans, simulate failover, and automate recovery. The article also highlights the benefits of using Azure NetApp Files for storage and the ability to leverage DR data for other workflows. It provides instructions on provisioning and configuring Azure NetApp Files and DRO, as well as setting up cross-region replication. The summary emphasizes the importance of disaster recovery and the combination of DRO and Azure NetApp Files for a comprehensive and cost-efficient solution. #DisasterRecovery #AzureNetAppFiles #Replication #softcorpremium
Designing a hybrid AI/ML data access strategy with Amazon SageMaker | AWS Architecture Blog
This article discusses the challenges faced by enterprises in managing and accessing large amounts of data for AI and ML workloads. It highlights the need for a hybrid data access strategy that combines on-premises and cloud storage solutions. The article also outlines an end-to-end system architecture that connects on-premises data centers with AWS Regions and maps on-premises data to the cloud. It explains how Amazon SageMaker can be used to leverage various AWS storage services for ML workloads. The article concludes by emphasizing the benefits of a hybrid approach that allows enterprises to use both on-premises and cloud resources for their ML workloads. #DataAccessStrategy #HybridApproach #MLWorkloads #softcorpremium
Data should be a first-class citizen in the cloud | InfoWorld
The article discusses the importance of data in cloud ecosystems and highlights common problems that affect the usefulness of these systems. These problems include inadequate data governance, lack of interoperability, insufficient data access and control, and data not being treated as a first-class citizen. The article emphasizes the need for organizations to prioritize data governance frameworks, design solutions for interoperability, improve data access and control, and recognize the value of data in cloud systems. #DataGovernanceMatters #CloudDataManagement #InteroperabilitySolutions #softcorpremium
Azure cross-region Load Balancer is now generally available.
Azure has announced the general availability of Azure cross-region Load Balancer in all Azure public and national cloud regions. The load balancer allows for traffic distribution across multiple Azure regions with low latency and high performance. It offers features such as ultra-low latency, IP controls, scalability, and high availability. The load balancer is now backed by a 99.99% availability SLA and supports UDP traffic. The product is suitable for scenarios where low latency and high availability are required, such as in the case of Contoso, a utility company with IoT devices spread across multiple regions. Contoso was able to address issues related to IP management, overhead, and manual failover by implementing Azure cross-region Load Balancer. #AzureLoadBalancer #CrossRegionLoadBalancer #HighAvailability #softcorpremium
GCP Workload Identity Federation with Federated Tokens | by Arend Dittmer | Google Cloud - Community | Jul, 2023 | Medium
The article discusses application authentication and authorization in Google Cloud Platform (GCP), specifically focusing on GCP Workload Identity Federation. It explains how applications authenticate with GCP using service accounts and introduces the concept of context-based authorization. The article also provides an example of using Workload Identity Federation through Okta with federated tokens for authorization in GCP. Workload Identity Federation simplifies the process of configuring identity mapping and supports third-party identities through Application Default Credentials. The configuration file can be referenced through an environment variable, and the GCP client libraries handle the retrieval and exchange of third-party identity tokens. Workload Identity Federation offers benefits over Service Account authentication, such as no need for key files. The code sample demonstrates how to restrict access to a Google Cloud Storage (GCS) bucket to users in a specific Okta group without making any changes to the IAM configuration. #GCPauthentication #WorkloadIdentityFederation #CloudAuthorization #softcorpremium
Restore deleted data from BigQuery using time travel feature🚀⏰✨ | by Vishal Bulbule | Google Cloud - Community | Jul, 2023 | Medium
This article discusses how to restore deleted data from Google Cloud's BigQuery using the time travel feature. It explains that time travel allows users to query data that was stored, updated, or deleted in the past. The article provides steps on how to configure time travel and restore deleted or updated data from a table. It also mentions the benefits and limitations of time travel, as well as the fail-safe period for emergency data recovery. The article concludes with tips on preventing data deletion and introduces the author as a Google Cloud Architect with expertise in various cloud technologies. #GoogleCloud #BigQuery #DataRecovery #softcorpremium
Simple and Flexible SaaS Entitlement Management with LaunchDarkly | AWS Partner Network (APN) Blog
This summary discusses the importance of supporting varying tenant configurations for SaaS providers and the challenges they face in maintaining different versions and handling customer customizations. It highlights the use of LaunchDarkly, a feature management solution, in combination with the AWS Well-Architected Framework to manage entitlements and subscription tiers for a SaaS solution. The summary also mentions the use of tenant targeting, tier segments, and feature flags to provide specific access to certain features and the availability of LaunchDarkly's SDKs in AWS serverless environments. It emphasizes the flexibility and customization options provided by LaunchDarkly for managing entitlements and mentions the resources and support available through the AWS SaaS Factory. #SaaSmanagement #AWSentitlements #LaunchDarkly #softcorpremium
Latest Features in Azure Database for PostgreSQL Flexible Server: Unveiling the June 2023 Updates
The Azure Database for PostgreSQL team has launched several new features and enhancements in June 2023. These include an In-Place Major Version Upgrade that simplifies the process of upgrading to higher PostgreSQL versions, the ability to restore a dropped server, an enhanced connect experience for improved usability, boosted performance with Remote Direct Memory Access (RDMA), and support for new minor versions of PostgreSQL. These updates aim to improve performance, reliability, and security for Azure Database for PostgreSQL Flexible Server users. #AzureDatabase #PostgreSQLUpdates #PerformanceEnhancements #softcorpremium
Amazon DocumentDB (with MongoDB compatibility) launches index improvements
Amazon DocumentDB has launched improvements to its index building process, allowing for faster index builds and the ability to track the progress of index builds. The improvements include the use of parallel workers, which can speed up index builds by up to 14 times compared to using a single worker. Users can also configure the number of workers on Amazon DocumentDB 4.0 and 5.0 instance-based clusters. Additionally, users can access APIs to retrieve indexing status metrics and view the current progress of index builds. These improvements are available on DocumentDB 5.0 instance-based clusters at no additional cost. #AmazonDocumentDB #indexbuilding #improvements #softcorpremium
3 open source NLP tools for data extraction | InfoWorld
Developers and data scientists are using generative AI and large language models (LLMs) to query unstructured data. Open source LLMs such as Dolly, EleutherAI, Pythia, Meta AI, and LLaMa are popular tools for experimenting with natural language processing (NLP). Organizations are increasing spending on NLP and prioritizing time-to-production as a metric for successful NLP projects. Common use cases for NLP include entity extraction, pattern recognition, categorization, sentiment analysis, summarization, machine translation, and dependency graphs. Three popular open source NLP tools are Natural Language Toolkit (NLTK), spaCy, and Spark NLP. NLTK is known for its comprehensive features, spaCy provides advanced capabilities for text analysis, and Spark NLP is widely used for accuracy in extracting information from documents. Best practices for NLP experimentation include starting with representative examples, identifying target user personas, testing and benchmarking approaches, and iteratively improving accuracy. Underinvesting in NLP capabilities can put organizations at a disadvantage, but open source tools can be a cost-effective way to build NLP data pipelines. #NLPtools #OpenSourceNLP #NaturalLanguageProcessing #softcorpremium
Best of Both Worlds:  How IBM & VMware can Modernize & Protect Financial Institutions - VMware Cloud Blog
IBM and VMware have partnered to provide comprehensive cloud security solutions tailored for the financial services industry. This collaboration offers end-to-end protection and compliance for VMware workloads, helping organizations meet regulatory requirements such as PCI DSS and GLBA. The partnership also provides data protection capabilities, advanced threat detection, and fraud prevention mechanisms. By integrating IBM Cloud Security with VMware's technologies, financial institutions can securely embrace cloud computing and ensure business continuity. #cloudsecurity #financialservices #compliance #softcorpremium
Microsoft Dev Box workstations on Azure go GA | InfoWorld
Microsoft's Dev Box, an Azure-hosted cloud service, is now generally available. Dev Box offers preconfigured and centrally managed workstations for software developers. The service is accessible from most modern devices, including Windows PCs, Macs, iOS, and Android devices. Microsoft initially planned on a consumption-based pricing model but introduced a monthly price for full-time usage. Dev Box is a follow-up to Azure DevTest Labs and Visual Studio Codespaces. Microsoft welcomes user feedback on Dev Box. #MicrosoftDevBox #AzureDevTools #SoftwareDevelopment #softcorpremium
Coding with AI: Tips and best practices from developers | InfoWorld
AI is gaining interest in the tech industry for its coding capabilities. Developers are using AI tools like GitHub Copilot and ChatGPT to generate executable code based on natural language queries. AI is helping coders in various ways, such as generating documentation, solving problems, and updating or cleaning up existing code. While AI tools can make coding faster and more efficient, human coders are still essential and machines are unlikely to replace them in the near future. #AIcoding #TechIndustryAI #AItools #softcorpremium
The Microsoft Platform: Deployment Stacks for Bicep are awesome: a full walkthrough & sneak peek and of what's coming soon!
This article discusses the benefits of Deployment Stacks for Bicep in Azure and provides a sneak peek of upcoming features. It explains how Deployment Stacks can simplify the management of Azure deployments at scale by allowing for the management of multiple resources in a logical collection. The article also discusses the process of creating and updating Deployment Stacks using Bicep files. Additionally, it mentions the ability to protect Deployment Stacks using RBAC and the upcoming replacement of the \"complete mode\" deployment method. #AzureDeploymentStacks #BicepInAzure #ResourceManagement #softcorpremium
Downsides to using cloud autoscaling systems | InfoWorld
Autoscaling in cloud computing platforms automatically allocates resources based on workload needs. However, implementing and managing an autoscaling system can be complex and time-consuming. It requires careful configuration, monitoring, and specialized expertise. Autoscaling can reduce costs by optimizing resource utilization, but savings are not guaranteed and it can lead to unexpected cost increases. Performance variability and application complexity can also be drawbacks of autoscaling. It is important to carefully analyze and forecast workload patterns to balance scalability and cost-effectiveness. #AutoscalingChallenges #CloudEfficiency #WorkloadForecasting #softcorpremium