Cloud News for April 24th, 2023
A weekly post with all the latest Cloud news from Azure, Amazon Web Services and Google Cloud Platform. #cloud #news #softcorpremium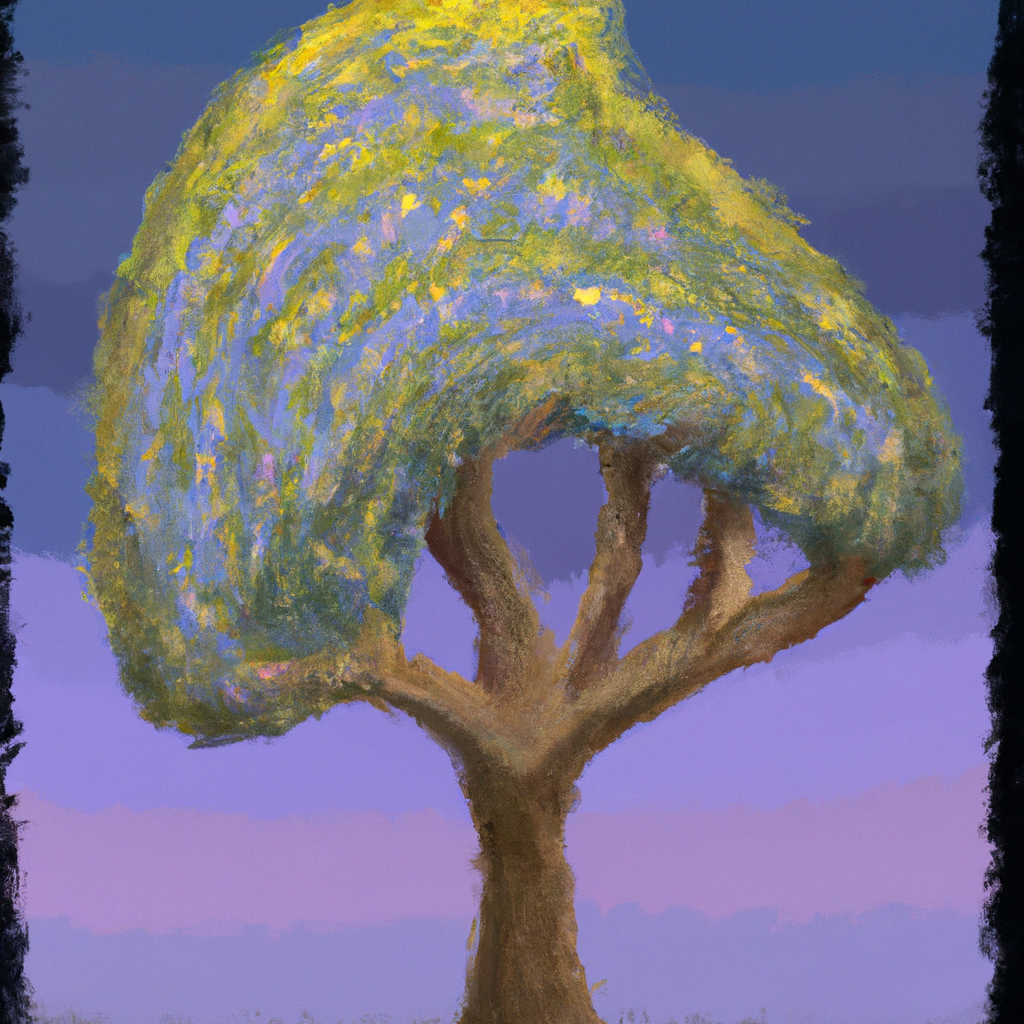 Baidu Releases Major Product Updates to Gain Advantages in Intelligent Car Competition
Baidu has released major product updates to gain advantages in the intelligent car competition. #Baidu #intelligentcar #softcorpremium
Earth Engine Partner Initiative expands, creating sustainable transformation opportunities
Google has launched a validation program for partners, Google Cloud Ready - Sustainability, that helps customers achieve sustainability goals. They have also established the Google Earth Engine Initiative to increase adoption via partners that have geospatial expertise and provide data-rich solutions for positive impact. #GoogleCloudReady #Sustainability #softcorpremium
Three ways media leaders can leverage generative AI
The digital era has changed how content is produced, distributed, experienced, and monetized in media and entertainment. Google Cloud sees the arrival of generative AI as an opportunity for more efficient creation methods and improved user experiences. #media #entertainment #AI #softcorpremium
Google Cloud Assured Open Source Software service is now generally available
Google has announced the general availability of its Assured Open Source Software (Assured OSS) service for Java and Python ecosystems to provide organizations that use open source software with an opportunity to leverage the security and experience Google applies to open source dependencies by incorporating the same OSS packages that Google secures and uses into their own developer workflows. The service aims to reduce risk, increase confidence in the integrity of ingredients used, and enable users to obtain their OSS packages from a trusted and known supplier. #AssuredOSS #Java #Python #softcorpremium
Tracking Azure Hybrid Benefit using Azure Workbooks
This post explains how to track Azure Hybrid Benefit usage using Azure Workbooks, which is a licensing benefit that allows organizations to bring on-premises core-based licenses to Azure and optimize cloud infrastructure costs. #AzureHybridBenefit #AzureWorkbooks #softcorpremium
Asteroid Hunting with Synthetic Data
This article discusses the importance of synthetic data in machine learning when real data is rare or hard to find, using the example of asteroid detection and monitoring. It highlights the limitations of relying on traditional data sources and the potential benefits of creating artificial data to improve the generalization and reliability of ML models. #syntheticdata #machinelearning #asteroiddetection #softcorpremium
Unlock Limitless Creativity with DALL·E 2: Elevate Your PowerApps with Imaginative Images
The article provides instructions on how to use Dall-e 2 API to create images from textual description, including creating a free account, accessing the web application, and using PowerApps and PowerAutomate to generate and display images. #Dall-e #API #softcorpremium
Why did Databricks open source its LLM in the form of Dolly 2.0?
Databricks has released an open source-based iteration of its large language model (LLM), dubbed Dolly 2.0 in response to the growing demand for generative AI and related applications. The new release can be licensed by enterprises for research and commercial use cases. #Databricks #LLM #Dolly2.0 #softcorpremium
Unleash the Power of Azure Cache for Redis: How to Boost Performance by up to 4X!
Azure Cache for Redis now offers the Enterprise and Enterprise Flash tiers built on Redis Enterprise, which provides increased performance through a transparent multi-shard design that takes advantage of multiple vCPUs. Using the Enterprise tier can help improve the performance of Azure Cache for Redis by up to 4X, as demonstrated by benchmarking GET commands with Redis-benchmark. #Azure #Redis #Enterprise #softcorpremium
How to succeed with cloud computing during an economic downturn
Business press predicts downturn in cloud spending due to anticipated economic slowdown, leading to proactive layoffs and budget cuts, similar to responses during the pandemic. #cloud #economicslowdown #budgetcuts #softcorpremium
Framing up FinOps: How to optimize your cloud costs on Google Cloud
Google Cloud experts provide tips on optimizing cloud costs through resource, pricing, and architecture optimization. The post emphasizes the importance of cost consciousness across an organization and discusses committed use discounts as a cost-saving option. #GoogleCloud #cloudcosts #costoptimization #softcorpremium
Query Performance Insight - Start monitoring in minutes
Azure Database for PostgreSQL Flexible Server has released a public preview of Query Performance Insight feature to help users optimize their database queries. The new feature provides real-time insights into query metrics such as execution time, count and resource consumption, allowing users to identify and optimize problematic queries. #Azure #PostgreSQL #softcorpremium
Your guide to Generative AI support in Vertex AI
The blog discusses the recent update in Vertex AI that offers Generative AI support, allowing developers and data scientists to access, customize, and deploy foundation models from a simple user interface. The update also includes features such as Model Garden and Generative AI Studio. #VertexAI #GenerativeAI #softcorpremium
OneNote: Your Digital Notebook, Reimagined with Copilot
Microsoft announced the integration of Copilot, a tool that uses large language models and Microsoft Graph data to make OneNote a productivity tool. Copilot can create, capture, organize, and recall information with natural language commands while maintaining data security and privacy in the enterprise. #Microsoft #Copilot #OneNote #softcorpremium
Monitor Object Replication Status For Storage Account
Object replication asynchronously copies block blobs between a source storage account and a destination account. Different methods can be used to check and monitor the object replication status for the storage account, such as using Azure Portal or Rest API. #AzurePortal #RestAPI #softcorpremium
Heroku's Adam Wiggens on making computers better
Adam Wiggins, co-founder of Heroku and founder of Muse App, discusses the impact of computing, serverless deployment, online identity, and more with Matthew Tyson. He has also worked on projects like Ink & Switch and has written extensively on the philosophy of computing at Making Computers Better. #computing #serverlessdeployment #onlineidentity #softcorpremium
Training large AI models on Azure using CycleCloud + Slurm
The post discusses the growth in demand for large AI models, particularly transformer-based models used in natural language processing tasks. It focuses on the need for GPU clusters to train these models quickly and provides a template for deploying such an environment on Azure using CycleCloud and Slurm. #AI #GPU #softcorpremium
How to secure digital assets with multi-party computation and Confidential Space
The post describes a reference architecture for implementing MPC-compliant blockchain signing using Google Cloud's Confidential Space. Wells Fargo is exploring solutions that provide safe and secure access to a new generation of digital products, working with Google Cloud services including Confidential Space paired with multi-party computation. #MPC #blockchain #GoogleCloud #softcorpremium
Coop reduces food waste by forecasting with Google's AI and Data Cloud
Coop, a retail company with 160 years of history, leverages machine learning-powered forecasting to optimize operations and support its sustainability goals. When faced with infrastructure challenges, the company turned to Google Cloud's BigQuery and Vertex AI Workbench to develop its data science workflow and improve forecasting accuracy. #Coop #GoogleCloud #VertexAI #softcorpremium
Here's why Oracle is offering Database 23C free to developers
Oracle shifts strategy to focus on developers, launching its upgraded database offering Database 23c for free to developers before enterprises. This change is seen as an attempt to protect market dominance by acquiring customers through newer routes. #Oracle #Database23c #softcorpremium
Intro to tRCP: Integrated, full-stack TypeScript
The tRPC project combines server-side JavaScript with Node.js and strong typing with TypeScript to let developers define and interweave the client and server in a united syntax, providing type inference benefits for the entire stack without an intermediary. It directly infers and applies TypeScript endpoints, making it a good option for developers already using TypeScript in their full-stack development. #tRPC #JavaScript #TypeScript #softcorpremium
5 reasons to use Cosmos DB to Azure Data Explorer integration
The post describes the integration of Azure Cosmos DB and Azure Data Explorer (ADX) services for Hybrid Transactional-Analytical Processing (HTAP). The new Azure Cosmos to Azure Data Explorer Synapse Link integration is designed to bring them together in a managed way and offers real-time integration with streaming ingestion. #AzureCosmos #AzureDataExplorer #HTAP #softcorpremium
Working with Azure's Data API builder
Microsoft offers managed versions of familiar open source databases including PostgreSQL and MySQL, making it easy to migrate data from on-premises to Azure or build new cloud-native applications without a steep learning curve. Familiar tools and techniques can be used to store and use data on Azure, including newer development models like Jamstack and using tools like Azure Static Web Apps. #Azure #Jamstack #softcorpremium
Google is a Leader in the 2023 Gartner® Magic Quadrant™ for Enterprise Conversational AI Platforms
Google Cloud has been recognized as a Leader in the 2023 Gartner Magic Quadrant for Enterprise Conversational AI Platforms, thanks to its robust investments and commitment to innovation in AI, coupled with a deep understanding of enterprise customer needs. Google Cloud offers cutting-edge conversational AI technologies that enable developers to leverage Google's technologies to power their applications with the end-to-end Contact Center AI (CCAI) suite, designed to solve the needs of Customer Experience (CX) and contact center leaders. #GoogleCloud #CCAI #softcorpremium
3 common myths about sustainability and cloud computing
Enterprises are using cloud computing to lower costs and improve their ESG scores in order to meet sustainability objectives, but many assumptions about the green benefits of cloud computing may be incorrect. This article aims to debunk some of these myths and explore the realities of cloud computing as a sustainability driver. #cloudcomputing #ESG #sustainability #softcorpremium