Cloud News for April 10th, 2023
A weekly post with all the latest Cloud news from Azure, Amazon Web Services and Google Cloud Platform. #cloud #news #softcorpremium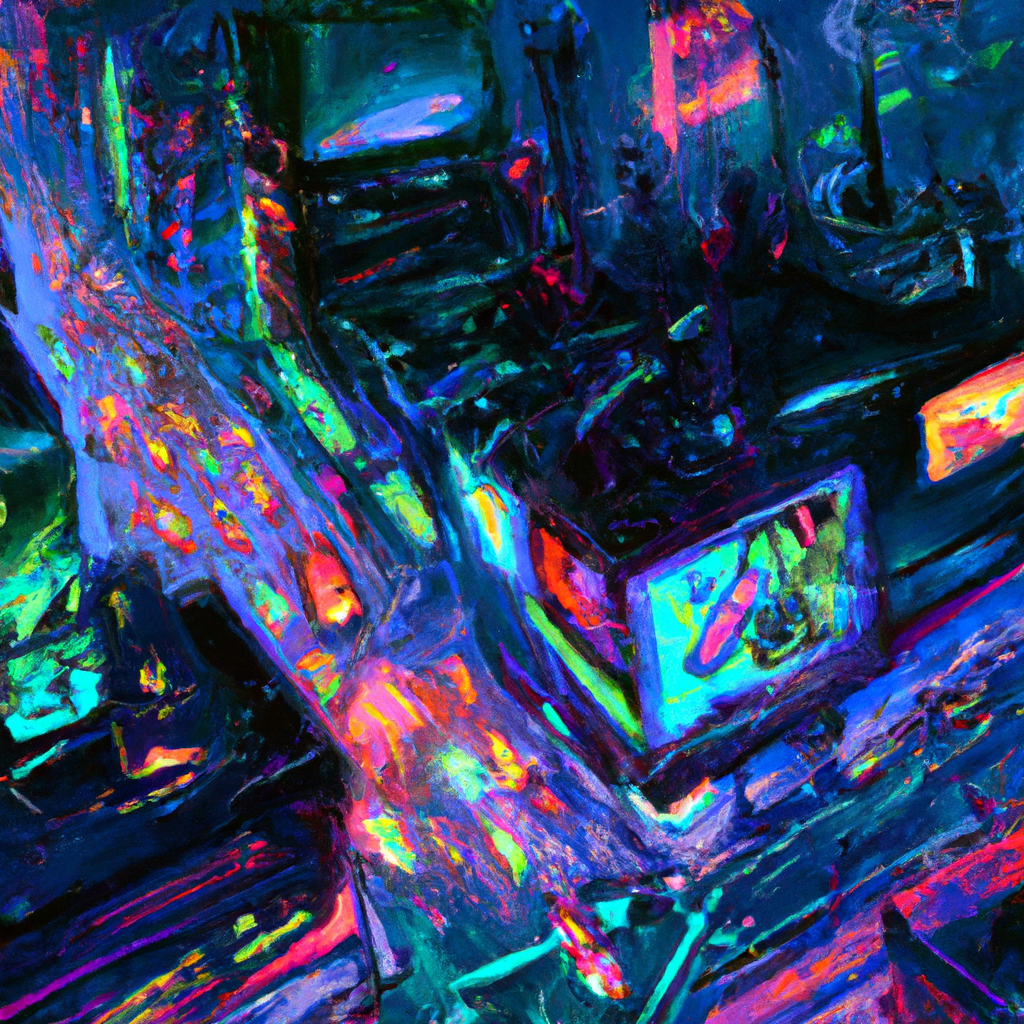 💡
Attention readers! We want to let you know that the summaries in this newsletter are generated using cutting-edge generative AI technology. However, we understand the importance of accuracy and quality content, so our team of expert editors manually reviews each summary before it's published. If you feel the quality of a particular summary does not meet your expectations, please leave a comment in the Member Discussion section below. We will rectify it as soon as humanly possible!
How Monte Carlo's New Jira Integration Streamlines Ticketing Workflows
The post describes the benefits of Monte Carlo's new Jira integration in optimizing ticketing workflows. #MonteCarlo #JiraIntegration #TicketWorkflow #softcorpremium
Data Integrity vs. Data Validity: Key Differences with a Zoo Analogy
The post explains the differences between data integrity and data validity using a zoo analogy. #dataintegrity #datavalidity #softcorpremium
How AI can improve digital security
The post discusses the transformative power of AI and how it can improve people's lives. Google Cloud is committed to advancing generative AI capabilities while also prioritizing responsible AI practices to address security risks and offer threat intelligence. #AI #GoogleCloud #responsibleAI #softcorpremium
How Microsoft uses Azure Maps Creator
The need to optimize facilities to support a hybrid workforce and reduce the environmental impact of where we work has resulted in the use of interactive indoor mapping solutions by building managers. Microsoft uses IoT sensors and innovative technology to reduce energy consumption and provide indoor navigation, while also measuring temperature, energy usage, and occupation to improve world sustainability. #hybridworkforce #indoormapping #worldsustainability #softcorpremium
Effortlessly Generate Text: Creating a ChatGPT Workflow with MS Forms, Outlook, and Power Automate.
The post describes the author's experience as a Microsoft Learn Student Ambassador, and provides a guide on how to build a text-completion workflow using Microsoft Forms, Outlook, and Power Automate with the ChatGPT API. The author explains the benefits of using ChatGPT for improving productivity, and highlights its availability for developers to use in their applications. #MicrosoftLearn #ChatGPT #softcorpremium
What is container orchestration?
The post discusses how organizations are modernizing their IT capabilities by using containers and container orchestration to support digital transformation and deliver new digital services faster. #containers #containerorchestration #softcorpremium
Build communication apps for Microsoft Teams users with Azure Communication Services UI Library
The Azure Communication Services UI Library now supports the use of Microsoft Teams identity for developers to create custom applications with voice and video capabilities for Microsoft Teams users with only a few lines of code. The UI Library is built on top of Fluent UI, providing customization capabilities and accessibility standards for a great user experience. #AzureCommunicationServices #MicrosoftTeams #FluentUI #softcorpremium
The business value of investing in employee growth
Investing in employee growth can improve employee retention and reduce costs. Studies conducted by Microsoft show that providing development opportunities to employees is the main factor in getting them to stay, and focusing on effective content and knowledge management can reduce the time employees spend searching for information. #employeegrowth #employeeretention #knowledge management #softcorpremium
Are You Talking to a Carbon, Silicon, or Artificial Identity?
The post discusses the differences between communicating with humans and artificial intelligences, and how to identify which one you are interacting with. #AI #communication #softcorpremium
Azure Functions - Part 2 - Unit and Integration Testing
Unit testing involves writing code to test a specific function or method, using input data and expected output data. The approach allows developers to test each unit of code in isolation, ensuring that their code is modular, well-designed, and functioning as intended. #UnitTesting #modular #softcorpremium
Migrate your Microsoft SQL Server workloads to Azure VMware Solution
Microsoft SQL Server is widely used by customers as the core of their business-critical applications and services. Azure VMware Solution has created guides to help customers migrate their SQL Server workloads to Azure VMware Solution and enable Azure Hybrid Benefit for their SQL workloads, covering three different migration scenarios. #MicrosoftSQLServer #AzureVMwareSolution #AzureHybridBenefit #softcorpremium
Azure Standard Load Balancer with SAP BW HANA Scale-out deployment
SAP HANA can be deployed in a scale-out configuration to improve scalability and performance, with a standard load balancer used to route traffic to the master node of the Scale-Out configuration using the Nameserver SQL Server port 313 as the probe port. #SAP #HANA #ScaleOut #softcorpremium
What's Next for SharePoint
The SharePoint product team plans to unveil the next step of SharePoints journey at the Microsoft 365 Conference in Las Vegas, NV in early May. The team is committed to modernizing and bringing forward their existing SharePoint platform with new features like Microsoft Viva and AI integration. #SharePoint #MicrosoftViva #softcorpremium
Capturing a Network Trace on Azure Container Apps
This post explains how to collect a network trace on Azure Container App using the `tcpdump` tool. The process involves accessing the Azure Container App Console, installing `tcpdump`, and capturing network packets with `tcpdump`. #AzureContainerApp #tcpdump #softcorpremium
How to Connect your Go Application to Cloud SQL
The Cloud SQL Go connector is recommended for securely connecting Go applications to a Cloud SQL database. This connector provides code-level control and comes with significant advantages over traditional database connections, with usage documentation available on GitHub. #CloudSQL #Go #GitHub #softcorpremium
Transcribe audio to text from blob storage without writing any code using Power Automate
Microsoft has introduced a new Power Automate Flow template that enables automatic transcription of audio files to text from Azure Blob storage. This feature supports over 100 languages and dialects with high accuracy, and users can follow a step-by-step tutorial to set it up. #PowerAutomate #AzureBlob #softcorpremium
API Management: enable request tracing from the server-side
The article discusses the use of request tracing in API Management and proposes a solution to generate traces from APIM clients without requiring an extra header. The solution involves temporarily configuring Azure FrontDoor or Application Gateway to insert the required HTTP headers for tracing towards the API Management backend. #APIManagement #AzureFrontDoor #ApplicationGateway #softcorpremium
Baidu Invests in RISC-V Chip Startup StarFive
Baidu has made an investment in StarFive, a startup that designs chips based on the open-source RISC-V architecture. #Baidu #StarFive #softcorpremium
Integrate Azure Open AI in Teams Channel via Logic App
The blog explains how to integrate Azure Open AI in Teams channel without using a bot. It requires an Azure Open AI resource with a deployment, Azure Storage Account with a blob container, Logic App, and Teams channel ID and group ID. #Azure #OpenAI #softcorpremium
New Microsoft Loop app for modern co-creation
Microsoft Loop is a new app that allows users to create real-time content in a collaborative and structured way, while also embedding live, auto-updating content across various Microsoft tools. It provides a central hub for shared Loop components, workspaces, and pages, and Copilot capabilities will be added in the coming months. #Microsoft #Loop #softcorpremium
How Azure Data Factory-Data Flows is Revolutionizing the Creation of Machine Learning Training Data
The post describes how Azure Data Factory - Data Flows can simplify the feature engineering process for machine learning models by providing a visual interface for building data transformation logic. The tool enables users to aggregate features and improve the quality of their training datasets, making it an ideal solution for working with large datasets. #AzureDataFactory #DataFlows #softcorpremium
Alibaba Opens Braille Phonetic Font Library to the Public
Alibaba has made its Braille phonetic font library publicly available, providing a free and easily accessible resource for the visually impaired community. #Alibaba #Braille #phoneticfontlibrary #softcorpremium
Best practices for protecting AWS RDS and other cloud databases
The use of cloud-native services, including for data storage, is increasing in organizations due to the benefits it offers. The Amazon Web Services (AWS) Relational Database Service (RDS) streamlines setup, operation, and scaling relational databases in AWS, using the shared responsibility model. #AWS #RDS #softcorpremium
SAP CDC Connector and SLT - Part 1 - Overview and architecture
The SAP CDC connector and SAP SLT are discussed as tools for efficient data extraction from SAP systems. SAP SLT is commonly used for data replication between SAP systems, while the SAP CDC connector provides a simple way to access valuable information for analytics. #SAP #SLT #CDC #softcorpremium
Spin 1.0 aims to simplify WebAssembly microservices
Fermyon Technologies has released Spin 1.0, an open source framework for building event-driven microservice applications with WebAssembly. Developers can build WebAssembly microservices and web applications for deployment in the cloud with support for multiple languages including Rust, JavaScript, TypeScript, Python, Go, and C#. #WebAssembly #microservices #softcorpremium